Have your faith in humanity restored by this week's tattle as construction employees cycle, paddle and run in the name of fundraising. Then swiftly lose it again as research shows how many DIY jaunts end with a trip to A&E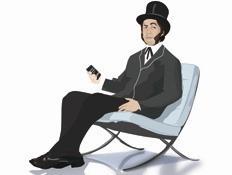 Put Bake Off on, it's freezing
Feeling cold? Then turn off your radiators and turn on your TV, that's the advice from an expert at Max Fordham. Bill Watts, senior partner at the engineering consultancy, says the heat given off by appliances such as TVs and refrigerators should be enough to heat your home - providing it's well insulated. He said: "Instead of installing complicated heating systems, developers should insulate new builds more effectively. Good insulation reduces the amount of energy required to keep our homes warm. It also ensures that all of the heat generated internally - by the kitchen fridge or even your own body heat - remains trapped inside, further reducing the need to import any additional heat energy into the home."
On your bike
The launch of the property industry's annual fundraising cycle ride to Mipim ushered in a new era for the charitable organisation previously known as Cycle To. Relaunching as Club Peloton, the event also named a new sponsor - law firm Legal and General. Bill Hughes, head of LGIM real assets, explained: "Our sponsorship of the cycle to Mipim ride in 2016 serves several purposes. It gets us to the conference in Cannes whilst minimising our carbon footprint, gives us some full-on exercise within a first-class endurance challenge, and will provide us with unparalleled networking opportunities."
Bankside bites back
The developers of Neo Bankside have hit back at controversy surrounding the project's nomination for the Stirling prize - which, as Building went to press, was due to be awarded yesterday - amid plans for protests by social housing activists dismayed at the inclusion of a super-luxury residential project on the shortlist for UK architecture's biggest prize. Native Land and Grosvenor issued a statement last week seeking to clarify the facts about the project's contribution to affordable housing. The project, the firms said, delivered 217 private homes on site, plus a further 132 social rented and shared ownership homes off-site in Southwark and an £11m contribution for additional affordable housing provision in the area was also made. The developers said the provision of affordable housing fully conformed with Southwark council's planning requirements and was "no more than two miles from Neo Bankside".
Bridge of the year
The 24km Second Penang Bridge in Malaysia has won the Institute of Civil Engineers (ICE) Brunel Medal for 2015, which recognises excellence in engineering. The longest sea crossing in Malaysia and Southeast Asia, the bridge is both earthquake resilient and tsunami resistant. In a region prone to natural disaster, it has been hailed as a life-saving achievement. ICE judges called the bridge, which opened to traffic on 1 March 2014, "a vivid example of how civil engineering can overcome the merciless forces of nature and direct its resources to sustainable use."
DIY SOS
A survey has labelled Birmingham as having the worst DIYers in the country, followed by Glasgow and London. A staggering 22% of the city's residents have ended up in hospital as a result of their DIY handiwork - more than twice the national average. Over 2,000 adults were surveyed by DSL-Direct, which also found spilling paint, causing flooding and falling off ladders are among the UK's most common DIY disasters. But these are rare occurrences for the people of Bristol, as Bristolians were found to enjoy the best results from DIY. No explanation is given for these regional variations, alas.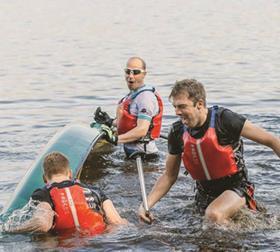 Wacky races
Last Thursday 140 construction industry workers descended upon Newlands Adventure Centre in Keswick for Dig Deep 2015, the inaugural construction industry adventure race. The multi-stage checkpoint race, conceived and organised by Jeremy Edwards of Arup and Paul Hargreaves of Lipton Rogers, included fell running, mountain biking and canoeing. The vast majority of the teams exhibited good time management and made it to checkpoint 40 within the allotted four hours. A massive £45,000 was raised for charities Anthony Nolan and 353.