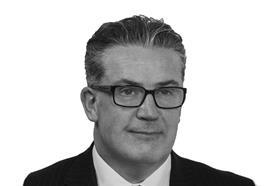 Two and a half years on from the Grenfell Tower fire disaster cladding and fire safety remain important concerns among the general public – concerns which have once again moved to the fore following the fire of a clad student accommodation building in Bolton.
Fire safety naturally remains a highly emotive and sensitive issue, one which both of the main two political parties are looking to address and provide reassurance on in the upcoming general election.
Indeed, fire safety is more present in this election (notably in policy terms) than it has been for generations.
>> Analysis: General election 2019 - where will construction put its cross?
>> Analysis: Cover to cover - balancing facade safety with aesthetics
The Conservative Party has looked to address the issues raised by the Grenfell Tower fire in broad terms, including:
A commitment to implement legislation based on the recommendations that come from both the Hackitt Review and Phase 1 of the Grenfell Inquiry.
Working with industry, housing associations and individuals to ensure that every home is safe and secure.
Supporting high rise residential residents with the removal of unsafe cladding and continuing the ongoing process of materials testing.
In addition, Mr Johnson indicated last week during a radio interview that he would carry out a 'top-to-bottom' review of any cladding that 'in his view were also inadequate'. While this statement was no doubt made to provide assurances to voters, it is unclear what form that review would take and whether it would result in changes to building regulation and construction industry practices.
By contrast, the Labour Party has set out more detailed commitments in this area, with broad policy commitments including:
Introducing a £1 billion Fire Safety Fund to fit sprinklers and other fire safety measures in all high-rise council and housing association tower blocks, and enforcing the replacement of 'dangerous Grenfell-style cladding' on all high-rise homes and buildings.
The creation of mandatory building standards and guidance, inspected and enforced by fully trained Fire and Rescue Service fire safety officers.
Creating a new Department for Housing to make Homes England more accountable and 'put councils in the driving seat'.
Recruiting 5,000 new firefighters.
Providing resources for a public Fire and Rescue College to ensure training, research and planning is undertaken.
Reviewing the Fire and Rescue Service and establishing in law a standards body for fire prevention, protection and intervention.
The opposition party also hopes to accelerate the pace of recladding on private tower blocks, notably through its 'five-point plan', which was announced in June 2019 and recently re-stated. This plan proposes to:
Name and shame block-owners with dangerous cladding.
Set a December deadline for block-owners to get work done or prove there has been substantial progress.
Update the sanctions available to councils under the Housing Act 2004 to include fines and eventually the confiscation of blocks that still have dangerous cladding.
Make government funding already set aside for cladding remediation on private blocks available for councils that take over blocks with dangerous cladding.
Widen the government-sponsored testing regime to comprehensively test non-ACM as well as ACM cladding, including on private blocks.
While the Labour Party's policies are more detailed, both parties' plans will require a large amount of funding as well as political and legislative time. Given the uncertainty around Brexit and the space this is occupying in terms of political headspace and on the legislative agenda, it may well be likely that whichever party wins the election will see their plans for fire safety delayed for some time before concrete plans can be implemented.
Jason Cropper partner at TLT