UK housebuilding's remarkable recovery means its value has doubled over last 12 months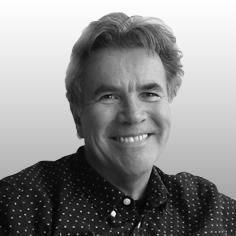 Housebuilder Persimmon, founded in 1972 by Duncan Davidson, was named after a legendary race horse - and the company has a great pedigree too. It has been the largest housebuilder by market value for some time and - on 24 June 2013 - raced back into the FTSE after being pulled out in 2008.
Persimmon's return to the FTSE underlines the spectacular recuperation in value of the UK housebuilding sector which has more or less doubled in value over the past 12 months (+92%) and, on 28 June, was worth £17bn, having briefly cleared the £18bn mark in May. In Q2, the sector rose 8% (which is still more than £1bn) versus Q1 - and in the year to date it is up 46%.
Furthermore, during the last three and half years, the sector has risen in 10 out of 14 quarters, including the last four.
For the record, on 7 July 2008, it hit a low of £3bn, while in Q1 2007, it was at a peak of £21bn.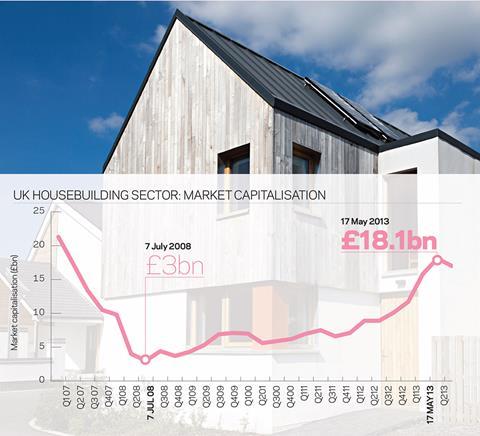 In terms of individual companies in Q2, Telford Homes (+29%) won by several lengths with Redrow, Barratt, Persimmon and Abbey all wearing double digits colours; albeit Bellway shed 2%.
Meantime, on a year ago Telford is once again out on its own at +165%, with Barratt and Taylor Wimpey also in the triple digits; while the rest of the field ranged from +40% (Abbey) to +94% (Persimmon).
The housebuilders' latest average price-to-book valuation was 1.53 on 28 June 2013. A year ago, it was 1.01. And, okay, if Berkeley's 2.10 is excluded, the ratio dips to 1.47 - but this is still good and compares with a peak in spring 2007 at around 2.0.
Three companies reported figures in Q2: Telford (finals); Crest Nicholson (interims); and Berkeley Group (finals). Average individual pre-tax profits rose by some 106% and with it the average individual sector margin moved from 10.6% to 13.6% on revenue up 31% at £1.7bn.
Net gearing was 9% (down from 17%), while return on net assets (RONA) rose from 10.8% to 15.4% in Q2 (including a super performance from Berkeley at 20.3%).
Chancellor George Osborne is also helping with NewBuy, FirstBuy, Funding for Lending and Help to Buy; plus his spending review on 27 June was housebuilding friendly, with a new-build affordable rent-to-buy scheme worth £150m in 2015-16; £160m for decent homes in 2015-16; plus, a £5bn sell-off of public land and property.
In addition, the government has made an ante post bet of £3.3bn to build 170,000 affordable houses over three years from 2015; but, in reality, this is around a quarter less than it had previously said it would lay down. This is like changing the odds once the race has started and it underlines why government attention to housebuilding is both pleasing and worrying.
Similarly, the rise in house prices (June was the best month since September 2010, says building society Nationwide) is an incentive and a handicap. It is good news for housebuilders' profit margins but, at the same time, reflects a dearth of supply and a rising house price to earnings ratio (in May the Halifax said it was 4.59).
The dearth of supply, however, appears to be ameliorating; the National House-Building Council, for example, said that in May new buildregistrations in the private sector rose to their highest level (10,465) since February 2008.
Plus, those companies commenting on forward sales and the like in Q2 said that gains ranged from +11 to +50%.
Tony Williams is an analyst at Building Value. For more on his housebuilding survey contact awilliams@buildingvalueltd.com