Covid-19 hit the NHS hard but there are design and construction solutions emerging that could save lives in future, says Smriti Singh and Chris Waine
The covid-19 pandemic is still 'live' and NHS hospitals are addressing immediate operational issues, keeping the hospital going as well as the mammoth task of addressing the backlog of elective procedures. While this leaves hospital trust leaders with little headspace for long-term planning, they need to think sooner rather than later about how they need to change to be better at withstanding future pandemics.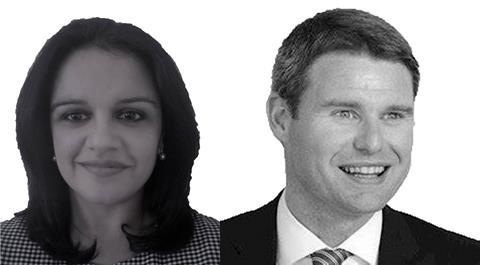 At Arcadis, working on five health infrastructure plan (HIP) capital projects as part of the New Hospitals Programme, we are getting a sense of the kinds of changes that will be expected of all acute trusts.
In our view, hospitals will need to make a step change in three areas: better containment of outbreaks; allowing for the continuation of elective work; and a closer connection with, and actively delivery of wider benefits to, the community.
Infection control
We do not yet know what percentage of covid cases were acquired in hospital, but it will be significant. Consequently, the HIP projects are being required to increase the proportion of single rooms within the trust, as one way of managing infections.
The move towards more single rooms will need to go alongside the introduction of digital tech solutions, which can support monitoring of patients
The move towards more single rooms will need to go alongside the introduction of digital tech solutions, which can support monitoring of patients and enhance patient tracking through the hospital, as well as smarter, better ventilation.
More single rooms also bring challenges, and will require changes in ways of working. Currently a central nursing station allows staff to monitor a ward of patients – single rooms will mean a loss of visibility. However, given the nursing workforce shortage, changes to traditional workstation design also represents an opportunity to introduce remote monitoring tech to maximise nursing expertise.
A limiting factor in moving to mainly single rooms is the sheer lack of space in most existing NHS estates. The other change that therefore needs to happen, and has been given greater impetus by covid, is to move back-office functions offsite, and introduce a more effective remote working model so the office space requirement is minimised.
Capacity for elective procedures
As well as the devastating direct impact on lives through infection, the virus had an enormous adverse indirect impact on the health of the population – thousands of elective procedures have been postponed. The pandemic has exacerbated winter pressures, to create a backlog of diagnostic and elective procedures that is now being counted in the millions.
The post-covid hospital will need flexible capacity to ensure that, even where there is an infection breakout (or indeed excess winter pressures) elective work can continue, and ideally be able to be separated from main sites and emergency sections of the hospital.
> Also read: Running on empty: whatever happened to the Nightingales?
> Government told to stump up more cash if it wants to meet hospital building pledge
As a contributor to the Construction Playbook, we are advocates of modern methods of construction (MMC). In addition to capital cost efficiency, this approach delivers better health outcomes sooner, and reduces the need for the government to service backlog maintenance.
The MMC approach is also at its best when design is standardised, which means we can create healthcare facilities of the same functional layout more consistency which enables the trust to manage those spaces more effectively.
Integration with the community
In the last five to 10 years, the NHS introduced numerous initiatives to increase efficiency and improve flow of patients, and as a consequence hospitals became much better at discharging people, and fast. Unfortunately, this meant that, as covid hit, patients continued being discharged into care homes, which were not seen as part of the health system.
There is now widespread recognition that care homes, local communities and hospitals are part of the same local system. We foresee hospitals playing a greater role around monitoring and outreach, making more extensive use of remote delivery, reaching more people and working as part of a health and care system. This will be made possible through embedding digital technology, greater patient and family empowerment, and changing ways of working with care homes (traditionally seen as social care). As a result intermediate care/step down and rehab beds, seen as part of the health system, will be much more closely integrated with hospitals.
The new health white paper sets out that there will be greater control of capital spend from the centre, and in the HIP projects we are already seeing requests for changes to address how we are better prepared for the future. However, as each hospital and local area is different, solutions will need to be developed locally. It is an enormous challenge and also an exciting transformational opportunity to radically reimagine the role of hospitals in society.
Chris Waine is UK healthcare sector lead) & Smriti Singh is UK healthcare transformation advisory lead, both working at Arcadis