The removal of the borrowing cap on the Housing Revenue Account represents an opportunity to build vibrant new mixed-use communities
With the removal of the borrowing cap on the Housing Revenue Account earlier this year, access to funds has become easier for local authorities. Finance can now be secured at a lower level of repayment for local governments which makes traditionally difficult sites more viable for development.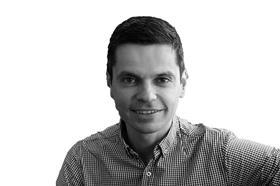 This represents a unique window of opportunity to deliver much-needed housing and build vibrant new mixed-use communities that work for the local population. However, in order to achieve this, it's vital that solid partnerships are forged between the public and private sector.
Developing effective partnerships between the public sector and private sector means that two unique perspectives can be combined to create the best results. It's the differences between the two sectors that can make this approach so effective in delivering successful regeneration schemes.
Local authorities generally approach the issue of regeneration with the concerns of their main stakeholders in mind; the electorate. This places them in a strong position to drive the development of high-quality design, generous public space and landscaping, maximising the positive social impact of any potential scheme.
The private sector, on the other hand, offers astute commerciality, vast experience in the delivery of large-scale schemes and often access to additional experts in a range of disciplines. When both of these forces are combined with the unique funding that the public sector can access, it presents the opportunity to not only create outstanding regeneration projects, but also transform sites that would be unviable if approached by the private or public sector alone.
A good architectural partner should work with local authorities from the outset to establish what success looks like to them, as this is key to forming the right partnerships. Architects have a unique insight into the different drivers for all parties and should work to bring together development teams with a shared drive to create better communities. Good design fundamentally improves financial performance and increases social value, two of the major indicators of a regeneration project's success.
A lack of focus on design leads to poor quality homes, and wider schemes, and is an issue that has been addressed by the sector in the past. RIBA's response to the government's "Building Better, Building Beautiful" report says that current housing stock severely lacks a design perspective, stating that the majority of new homes "never see the inside of a design studio" and rather are lifted from standardised pattern books.
The lack of funding in the public sector and ability to employ and retain in house design experts is a contributing factor why this has become an issue, and it has severe implications. When initiatives such as the Nationally Described Space Standards are not adhered to due to a lack of design input it's hugely detrimental. Particularly since research shows that the amount of space in a home is a key element that residents' value.
Architects should be a major player in the development of any scheme, and that applies to large-scale public private regeneration schemes. They bring indispensable value by adding design expertise to public sector-led schemes - maximising the chances that they will ultimately provide for the community, and the developers involved through social impact and financial return.
David de Sousa is director at AHR