Mandatory weighting of social value in procurement now means organisations must monitor progress on equality, which is a good thing, says Atkins' Michelle Baker
You can't read an industry publication these days or go to an industry event without Equality Diversity and Inclusion (ED&I) being mentioned. And rightly so. We know that organisations that are more diverse generate different ideas, new solutions and better results.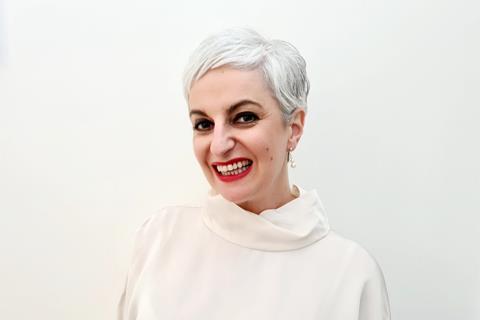 But even with all the buzz surrounding it, ED&I is still a relatively new topic for the construction industry, and we're still trying to understand what these three words mean to individuals and their organisations.
I worked on a construction project in East London about eight years ago where we wanted to understand the different nationalities working on the site for a project promoting the diversity of our workforce. We discovered that there were over 40 different nationalities working on the project.
This staggering amount of different cultures, experiences and belief systems on just one project shows just how diverse our industry is, and how important it is to recognise and value this as one of construction's greatest strengths.
Different views, experiences and opinions enhance our ability to provide a value-added performance and better services
"Difference makes a difference" is the way we talk about ED&I at Atkins and I believe these four words are extremely powerful. When global organisations such as ours set ED&I strategies to embed and weave into our culture new behaviours, processes and procedures, we lead the way for change and help remove barriers.
We recognise that we are not all the same and that is our greatest strength. Different views, experiences and opinions enhance our ability to provide a value-added performance and better services.
So where does social value come in? With the introduction of PPN 06/20, there has been a change in Public Contract Regulation to allow a minimum 10% mandatory weighting towards social value in the procurement process and award of contracts. This new compulsory model is designed to encourage organisations to work differently in order to benefit the communities they work in.
One of the key themes of this policy is "equal opportunities", making organisations duty bound to deliver and monitor progress and outcomes on equality through the contracts they have signed up to. Other aspects of PPN06/20 such as covid-19 recovery, tackling economic inequality and wellbeing also have big parts to play in creating more equal, diverse and inclusive communities.
Ultimately, it's about "What you see, you believe"; When you see someone from your own background, age, ethnicity, ability, gender, religion or sexual orientation working in certain roles and organisations, it can both inspire and encourage you to explore opportunities you may not have considered before. Understanding the demographics of the communities in which we work helps us to shape and deliver outcomes based specifically on local wants and needs.
ED&I within the supply chain is essential because a diverse workforce is a suitable workforce; reflecting the local area, improving communities, attracting talent and supporting long term job creation.
Policies like PPN06/20 are now guiding the way and giving social value a permanent seat at the table, helping to make commitments such as ED&I compulsory in every contract which is such a positive leap forward. These commitments will trickle down through supply chains, into our communities and organisations to create cultures of innovation, collaboration, ethical behaviour and diverse thinking. It will also ensure an inclusive culture that mirrors the communities we are working in, resulting in positive outcomes for all.
So, what can contractors and consultants put into place to ensure their social value initiatives maximise benefits to ED&I?
When organisations talk about ED&I in the context of social value, they should talk about it more broadly than just focusing on an organisations internal policies, procedures and culture; that way you are ensuring the impact reaches further and more widely into society.
Understanding what the current government priorities are also helps organisations recognise the bigger impacts they can have when developing their ED&I targets in the social value landscape.
ED&I is also a hugely important aspect to how we design "things" and how we include aspects of society and communities that might not be obvious in those early concept design stages. We need to be thinking wider and engaging with all viewpoints of society to really be inclusive, diverse and to ensure we bring about equality.
Michelle Baker is associate director, social value, Atkins