Employers need to offer much more than competence training - there's another way to maximuse apprenticeship levy allowances to invest in new talent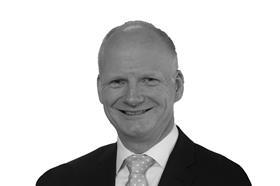 I always look forward to this time of year, as it's when I have the opportunity to welcome our new apprentices and graduates to the business. This year, for the first time, we have brought both groups together and our 2018 intake will follow the same early careers development programme. More than 350 of our recently appointed apprentices and graduates joined me for their first joint induction last month.
Like many other UK employers, we've been looking at how to best use the apprenticeship levy allowance to invest in new talent. While technical competence is a vital component of apprentice career development, there are also wider business skills we want our people to possess, such as negotiation, commercial know-how, effective presenting and collaboration.
By combining our graduate and apprentice development programmes we want to send a strong message that we're invested in everyone's learning and development regardless of their level of education when they join. Apprenticeships play a vital role in addressing the built environment's well-documented skills gap, often providing an alternative route to achieving a bachelor's degree and chartered status. As an industry, we need to convince good candidates that apprenticeships offer a rewarding career path and that they are valued equally with full-time college and university courses as an education route.
To win the war on talent, employers need to offer much more than competence training, providing versatile and creative learning environments with opportunities for development in a wide range of skills.
Targeted networking is another important element of the programme. The graduates and apprentices joining our industry today are the managerial and technical leaders of the future.
We want them to build authentic relationships and start learning from and supporting each other right away. Training both groups together also provides graduates, who often have more experience than new apprentices, with mentoring opportunities from the earliest stage in their careers.
Attracting the best talent through a variety of different routes is vital to our success as a business. Graduates and apprentices will play a meaningful role on projects very early in their careers so we must equip them with all the tools they'll need to hit the ground running. Helping them flourish remains a top priority.
David Barwell is chief executive – UK&I at Aecom