The number of people off work after being ordered to self-isolate is affecting supply chains and damaging productivity. But adopting sensible protocols can minimise disruption and keep your projects on track, says Origin COO Victoria Brocklesby
The pandemic has brought many challenges. During the lockdowns, project sites and manufacturing plants stood still. Since then, materials have been in short supply and prices have increased as a consequence.
The "pingdemic", as it has affectionately been named, is the latest issue to test our industry. And it is affecting entire supply chains. From those extruding materials such as aluminium, through to those manufacturing goods such as doors and windows – and even those on site installing these products – all have been affected.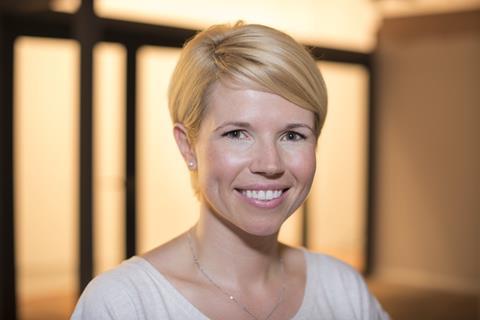 It was reported last week that almost 700,000 people were pinged by the NHS test and trace app within the space of seven days, causing mass disruption across the country.
At a time when the industry is booming, staff shortages due to being "pinged" are proving a particular burden
For the construction industry, this strain is being exacerbated by the increase in demand for building work and home improvements. This has, in part, been fuelled by people spending more time at home over lockdown and prioritising the environment in which they live. But it is also a result of government-funded initiatives such as the Help to Build scheme, which has encouraged more residential building to take place.
At a time when the industry is booming, staff shortages due to being "pinged" are proving a particular burden. A band can stretch only so far before it snaps.
Despite the disruption, an employer's duty of care to its employees cannot be compromised. There may be easy ways around being pinged, but to suggest such things to a workforce is immoral.
To help minimise the impact of the pingdemic at Origin, so that we can continue to operate as efficiently as possible for our partners – and to keep our staff safe at the same time – we have instilled rigorous protocols across the company, from our manufacturing and warehouse sites through to our offices and showroom.
Testing is key to our protocols and is the easiest way to ensure that those who come on site are at minimal risk of causing a pingdemic. We require all staff who come into work to take a rapid test at the start of their working week.
It does not matter if they are on site every day, once a week or just for a one-off visit – everyone must be tested. All of the tests are then logged on the NHS system under Origin's workplace testing code.
We also carry out daily temperature checks. A high temperature is still a known symptom of covid-19 and it is a simple measure that only takes a few seconds to complete.
Despite the easing of restrictions last month, social distancing remains important. In our production and warehouse facilities, we operate a two-shift pattern to limit the number of staff working at any one time.
Not only does this make social distancing easier, it means that, in the event of a positive case, the number of those needing to isolate is kept to a minimum. This theory extends to our offices, where a socially-distanced seating plan remains in place for those who cannot work from home.
Our staff are our greatest asset – so we are working tirelessly to ensure they are kept safe
Adopting these protocols means that the risk to our staff is reduced, and our operations can carry on at full capacity. At Origin, our business is founded on the promise that we will never let our partners miss an installation date. We have invested heavily in our stock and manufacturing facilities to increase our capacity to deliver on this promise, so we would be going against our own ethos and culture if we did not implement the necessary procedures to keep this promise during the pingdemic too.
Our staff are our greatest asset – so we are working tirelessly to ensure they are kept safe.
The last 18-months have been a learning curve for the nation. Everyone in every industry has had to adapt and find new ways of working. The surge in demand for construction and home renovations presents a huge opportunity for those of us responsible for building the next generation of homes across the country.
We cannot allow the pingdemic to affect this opportunity. Instead, we must innovate, adapt and learn to work in the new landscape.
Victoria Brocklesby is chief operating officer at Origin