Building's architecture critic on this year's six contenders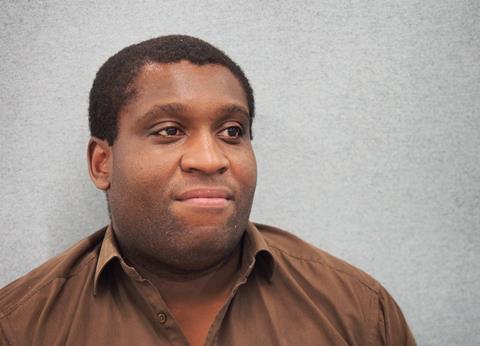 As with every RIBA Stirling prize there are a few surprises and lots of predictable certainties. Of the latter category the first and foremost entry is that Richard Rogers under the current guise of Rogers Stirk Harbour + Partners and previously the Richard Rogers Partnership, has now clocked up his tenth Stirling nomination for the Macallan Distillery and Visitor Centre in Moray. This now equals the record of that other Stirling stalwart Foster + Partners and between them, no other architect has received more Stirling nominations with David Chipperfield coming second with eight. Should Rogers win he will also join Foster as the only architect to have won the Stirling Prize three times.
The Macallan Distillery also stands out as the first nomination for an industrial building in a decade since RSHP's own Bodegas Proto Winery was nominated in 2009. In its structural expressiveness and sculptural form Macallan proudly bears a number of popular Rogers tropes and as with Rogers' best work such as 2006 Stirling winner Barajas Airport it de-institutionalises an industrial typology with the addition of ergonomic geometries and warm timber finishes. Of Rogers' three most recent Stirling nominees, Neo Bankside in 2015 and the World Conservation and Exhibitions Centre at the British Museum, it is by far the strongest contender.
Two housing projects probably reflect the immediacy of Britain's housing crisis, particularly as both schemes are from first-time nominees. While the inclusion of Mikhail Riches' Goldsmith Street development in Norwich is a conventional addition, a private house (Cork House in Berkshire by first-time nominees Matthew Barnett Howland, Dido Milne and Oliver Wilton) is always a potentially contentious entry in what aspires to be a public celebration of architecture.
Goldsmith Street is 100% social housing and is also the largest Passivhaus public housing scheme in the UK, features for which it has justly won widespread critical acclaim, including the overall winner in the 2019 Housing Design Awards last week and for the housing category in BD's Architect of the Year Awards earlier this year. It is also well designed and efficient. But aesthetically Goldsmith Street veers towards the prosaic, workmanlike and conventional.
Cork House is arguably a more vibrant affair, literally crafted as the title suggests from cork. It forms a highly experimental carbon-neutral home topped with a virtuoso sequence of stepped pyramidal rooflights all set against the dreamy Gothic backdrop of Eton College. Experiments are fine but are they the stuff of great architecture? There are other awards that recognise environmental endeavour and one would hope that despite the obvious topicality of its research, the RIBA would be more discriminating in not confusing worthiness with worth.
Expanding the theme of sustainability, a rammed earth project makes its second Stirling entry after the nomination of Waugh Thistleton's Bushey Cemetery last year. First-time nominees Feilden Fowles' Weston visitor centre at Yorkshire Sculpture Park doesn't quite have the sepulchral aura of Bushey Cemetery but is still forms an elegant and sculptural addition to a much-loved cultural venue.
It is one of two cultural projects on the shortlist and the other, the Nevill Holt Opera House in Market Harborough is, perhaps surprisingly, the first ever opera house nominated for a Stirling prize. This one comes under the skilful conservation authorship of Witherford Watson Mann and sees a new auditorium carefully but inspirationally inserted into a formerly crumbling 13th century Grade I-listed stable block. As with the practice's 2013 Astley Castle Stirling winner, the project carefully combines sympathetic contemporary intervention with historic fabric to create a dynamic heritage hybrid that appears to have grown almost organically from its historic host. The burgeoning refurbishment sector is now rightfully and belatedly gaining increasing Stirling recognition, if Nevill Holt wins it will be the fourth refurbishment project to win in the past six years.
But the biggest surprise on this year's shortlist is reserved for the final entry, Grimshaw's heroic rejuvenation of London Bridge Station, yet another refurbishment project. While infrastructure has received its fair share of Stirling nods with a number of Tube and overseas train stations having been nominated in the past and Gateshead Millennium Bridge winning in 2002, incredibly this is the first time a UK railway station has been nominated for the award. It was Grimshaw's Waterloo International Station that came closest when it won an RIBA Building of the Year Award, Stirling's forerunner, in 1994.
Consequently, Grimshaw has never won a Stirling Prize with his celebrated Eden Project being nominated in 2001 and his spirited rework of Amsterdam Bijlmer ArenA station making the shortlist in 2008. This is arguably his best chance to finally redress the balance. Working with tortuous physical and transport constraints and remaining open throughout the project, Grimshaw's scheme has somehow managed to carve out an awe-inspiring, cathedral-like space from what was once a sunken, incoherent den of staggered concourses and connections. Yes, increasing capacity and not space has led to narrower platforms. But this was beyond Grimshaw's control and the banks of soaring escalators that now lead to these platforms now provide a stirring almost ethereal public ascent.
And the key consideration here is public. For if London Bridge wins this will be a project experienced most widely by the public since BDP's Liverpool One masterplan was nominated in 2009. For a profession that is often accused of detachment it would form a bridge between architects and the public. For this reason and several others, London Bridge deserves to win.
Ike Ijeh is Building's architecture critic
Read: Up-and-comers join Rogers and Grimshaw on Stirling prize shortlist