The sector has a reputation for poor productivity levels, it's time to change that
You only have to look at the latest set of construction tender price forecasts – and the eye-watering increases peaking at 10% for the rest of the year – to see just how vulnerable the sector is to spiralling inflation in the wider economy.
For a time it had seemed construction – and particularly housebuilding – would lead the UK into a period of post-covid recovery, with the government also promising to build, build, build and companies focused on dealing with all the pent‑up demand in the market.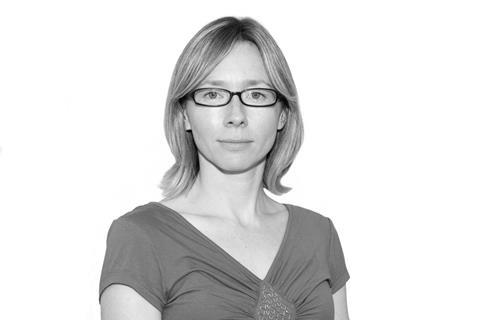 Higher prices were flagged as a potential headache although the focus was on getting teams back and racing to secure workers and supplies in time. But disease was followed by the outbreak of war in Europe and now energy prices and scarcity of supplies have led to run-away inflation, predictions of stagnation and fears of a full-on recession.
Whether or not we tip into technical recession is slightly beside the point; it feels like we are heading for one and so confidence is on the slide. The data gives us little reason to be cheerful. Figures from the Office for National Statistics for April were worse than predicted, showing the economy shrank by 0.3% after contracting by 0.1% in March. It was also the first time all main sectors of the economy had weakened since January 2021. And a shocker came from the OECD when it warned the UK's predicted zero growth in 2023 will be the worst in the G20, except for sanctions‑crippled Russia.
>>Also read: Are we seeing the start of a housing development slowdown?
>> Productivity: Perspectives on digitalisation with Alinea, AHMM and Lendlease
As for construction, it fell by 0.4% in April, the first monthly fall since October last year – the main contributor to the fall being private housing repair and maintenance, which declined 6.5%.
Of course, such declines have to be put into context and look less bad when you see that overall construction output in April was 3.3% (£481m) above pre-pandemic levels. Nevertheless, the mood has undeniably shifted, with purchasing managers reporting a slowdown in growth and in particular the weakest rise in housing activity since the first lockdown.
There are many indicators that residential construction – a sector that had proved surprisingly resilient – is now succumbing to an unhealthy combination of a steep rise in the cost of living, higher interest rates, materials costs and planning delays.
Whether or not we tip into technical recession is slightly beside the point; it feels like we are heading for one and confidence is on the slide
There is not much business leaders can do about external forces; they will play out and companies have to adapt as best they can. But how? The focus has to be boosting productivity. The UK's productivity growth has lagged behind other countries for over two decades, and construction has done even worse than the rest of the economy.
This reminds me of a discussion I chaired as part of our Digital Building Series earlier this year that delved into some of the reasons productivity has flatlined and over the same 25-year period costs of construction projects have ballooned. In simple terms, the industry has not adopted manufacturing disciplines in the way it designs projects and operates on site; each site is different and every time teams get busy reinventing the wheel.
This much we know, but what was interesting was the panel did not think the answer to the productivity crunch is simply to apply MMC (or modern methods of construction) to everything. There is no silver bullet that will fix this, and as we have seen only recently with the demise of some key players, there are many bumps in the road to creating an MMC market at scale.
Instead of searching for new ambitious innovations, perhaps the industry needs to look at lots of incremental efficiencies with measures already at its disposal that can tackle the enormous amount of waste it produces. Simon Rawlinson at Arcadis pointed to common problems where products arrive damaged or have been over‑ordered, work has to be done more than once, designs have excessive specification, and sites have significant amounts of unnecessary activity.
This is all basic stuff, but getting it right would represent a massive productivity leap for most sites. As Laura Collins, a project director at Stanhope, has said, it is often the simple solutions around better organisation and communication that reap results, such as bringing construction teams in early to have upfront conversations and try to ensure projects go smoothly. Focusing on logistics has a big impact too, such as having the right labour gangs in the right part of a tower site so they do not have to travel up and down unnecessarily.
Digital technology obviously has a crucial role in trying to rationalise, automate and simplify processes, and UK Research and Innovation has funded research projects which if adopted at scale could be transformative. But the sticking point has always been persuading firms to invest in the tech.
So it is encouraging to hear, on the back of the PMI data, an analyst commenting that more contractors are taking the plunge, necessity now driving them to improve their capabilities in a direct response to the challenge of inflation. Change comes slowly to construction, but now would be a really good time to speed up.
Chloë McCulloch is the editor of Building
Building's print and digital edition is out today
>> Click here for all digital editions