It may no longer be considered the rising star it once was but there are still lots of opportunities in Indonesia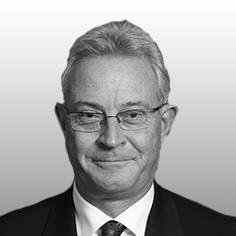 As the "I" in the "MINT" countries, Indonesia was seen as a rising star. Until, that is, concerns about the emerging markets hit its star billing. But Indonesia is the world's third largest democracy and has a population of almost 250 million with demographics similar to the BRIC countries. It has an affluent and aspirational middle class said to exceed 35 million, has been outperforming its neighbours in growth rate, is rich in natural resources and the Foreign and Commonwealth Office (FCO) says that it is likely to remain one of the world's fastest growing emerging markets. Which adds up to huge potential - and opportunities for UK construction.
Despite the current market concerns, Indonesia needs to invest in infrastructure to exploit its natural resources, to maintain growth and to meet the demands of its youthful (60% under 30), population. Which translates into a lengthy infrastructure shopping list that includes power generation, rail projects, new and modernised ports, roads, public transport to alleviate congestion, new and expanded airports for a country of 17,000 islands, and water and sanitation projects. And Indonesia is also keen on renewable energy sources and technology.
To speed up transport projects it has put in place a long-awaited regulation on land acquisition and it sees Public Private Partnerships (PPPs) as a key to financing Indonesia's economic development. Inevitably, however, there are challenges.
Doing business
To obtain substantial work, a local office or partner is a necessity but there is a limited number of major Indonesian contractors. There is high inflation in the construction sector, continuing electricity shortages and political uncertainty, as this is election year. Another economic concern is the recent mineral export ban that has produced a mining crisis.
And doing business is not easy. The World Bank Group 2013 Ease of Doing Business rankings place Indonesia overall at 120 out of 189. Bureaucracy is a problem, perhaps reflected in the rankings of 175th for starting a business and 147th for enforcing contracts and, despite the commitment by president Susilo Bambang Yudhoyono to deal with corruption, Indonesia ranks 114 out of 175 in the Transparency International 2013 Corruption Perceptions Index.
There is also a new problem with contracts in Indonesia - language. All contracts with an Indonesian national or entity have to be written in Indonesian and, last July, the District Court of West Jakarta ruled (contrary to Ministry of Law and Human Rights advice) that a loan agreement drafted in English was void on the grounds of illegal cause. Until the decision is overturned, determinative Indonesian versions of such contracts now appear to be essential.
Dispute resolution
Indonesia is a civil law jurisdiction, with no system of binding precedent, with Dutch law as the underlying basis, to which have been added a number of new laws since independence in 1945.
International arbitration, with its usual advantage of expertise and speed over local courts, is the obvious choice for dispute resolution. Indonesia has ratified the New York Convention but will only apply it to arbitral awards made in other contracting states in respect of commercial disputes. It has also ratified the ICSID Convention and has entered into bilateral treaties with a number of countries, including the UK.
Indonesia's arbitration law is largely to be found in Law No.30 of 1999. International arbitration awards (unless Indonesia is a party) are enforced by obtaining a writ of execution from the Central Jakarta District Court. In addition to the reciprocity and commercial reservations, the award must not conflict with 'public order'. Many foreign investors in Indonesia insist on specifying Singapore as a neutral seat for arbitration and use of the arbitration rules developed by the Singapore International Arbitration Centre.
The challenge
Indonesia is therefore potentially a very big market. There are risks to assess and obstacles to overcome but, ultimately, it's the same old story – if you don't go after the business, someone else will or, in the case of the Japanese, Korean and Chinese contractors, already has.
Kevin Owen is the partner in charge of Mayer Brown JSM's Singapore and Bangkok offices