Progress on infrastructure projects has been hit, but the industry is now prepared if another surge of the pandemic is on the way
POSITIVE THINKING SERIES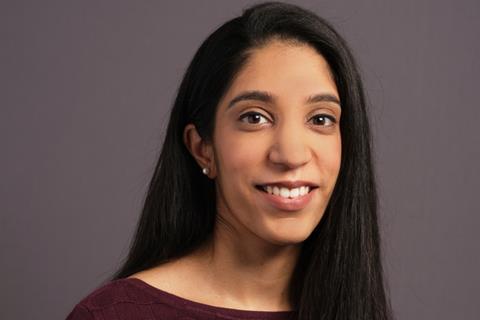 In this post-lockdown phase the focus will remain on infrastructure to kick-start the recovery of the economy and the construction industry.
Infrastructure was less affected by the coronavirus pandemic than other construction sectors, as it benefits from public and regulated sector clients that were keen to continue with work, as well as large-scale projects where it is easier to enact social distancing measures. Consequently, infrastructure activity bounced back quickly in May and in June, leaving output only 3.7% below the February level – the only sector to have recovered to anywhere near its pre-coronavirus levels.
Infrastructure activity bounced back quickly in May and in June, leaving output only 3.7% below the February level
Catch-up on projects that were paused, plus the start of main civil engineering works on Phase 1 of HS2, are set to drive infrastructure activity throughout the second half of the year, but in the Construction Products Association's main V-shaped recovery scenario it is 2021 when the sector returns to full tilt and sees output growth of 35%.
As well as main works ramping up on high-profile projects such as HS2, we can also expect the pipeline of work to build on the second year of the five-year investment programmes within regulated sectors.
As ever with infrastructure, it is the successful delivery that is the biggest uncertainty. The pandemic has created a new set of challenges that heighten the threat of rising costs and delays, which are already too common to the sector, as demonstrated on Crossrail, Thames Tideway Tunnel and Hinkley Point C.
On each of these, coronavirus mitigation measures have added delays to the timetables. The Thames Tideway Tunnel is now expected to be handed over nine months later than planned in the first half of 2025, while Crossrail is set to miss opening its central section next summer and Hinkley Point C is at "high" risk of delays.
In addition, the risk remains that the economy and construction industry deviates from its current V-shaped path towards a more U-shaped or W-shaped recovery if the virus and lockdown restrictions return nationally this winter.
The industry's ability to build on lessons learned from the first wave of the pandemic, as well as adapting working practices, will be crucial for navigating through these uncharted waters. Across the supply chain, construction product manufacturers and contractors have already started tackling these challenges.
Tarmac, a heavy-side manufacturer, has highlighted the need for improved early engagement, supply chain innovation and new collaborative working models, while Balfour Beatty has rolled out a new workforce app that aids contactless entry to sites – a pinchpoint for social distancing.
Although small, these are positive steps in the right direction to "restart, reset and reinvent" the industry.
Amandeep Bahra is an economist at the Construction Products Association