Adjudication is supposed to ensure that payments are made quickly to keep the money flowing. Is this always the case or do two recent decisions show the TCC to be at odds with itself?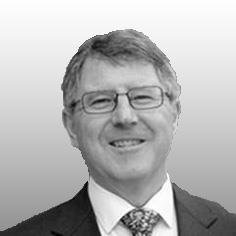 Two recent decisions on adjudication by the Technology and Construction Court (TCC) might at first blush make one think the court is at odds with itself.
The decision in RMC Building & Civil Engineering Ltd vs UK Construction Ltd [2016] concerned RMC's application for payment no. 8, dated 6 May 2015 in which RMC made claim for the sum of £248,053. No payment or pay less notice was served by UK Construction and therefore, although a small sum was paid on account by the firm, leaving a balance due of £216,129, RMC referred the matter to adjudication.
Although UK Construction claimed RMC would be coming into a windfall Mr Justice Edwards-Stuart dismissed this line of defence. He said: "The provisions introduced by the Act and the Scheme are all about maintaining cash flow. That purpose is not achieved by simply giving judgment for a sum and then staying its enforcement: interest is often no compensation for a lack of cash flow."
That must be correct, mustn't it? Isn't this what adjudication is all about under the Housing Grants Construction and Regeneration Act 1996? That, subject to compliance with the contract payment rules, money due is to be paid to the injured party in a relatively short period of time and the parties can argue further through litigation or arbitration if the decision is manifestly wrong?
One might be forgiven for questioning whether the court is moving away from this policy, following its decision in Grove Developments Ltd vs Balfour Beatty Regional Construction Ltd [2016].
The details of this case have been mentioned previously in Building ("Behind schedule", page 42, 29 April 2016). Briefly, Grove wished to build a hotel and serviced apartments in Greenwich, London, and engaged Balfour under a JCT Design and Build Contract 2011, which was further amended by the parties. The contract sum was agreed at £121,059,632 and works were to begin in July 2013 and be completed two years later on 22 July 2015.
The agreement provided for 23 interim payments on the dates set out in the agreed Schedule and no more
Incorporated into the contract was a schedule of valuation and payment dates; 23 in all up to July 2015. The works were delayed. On 21 August 2015 Balfour issued its application for payment no. 24 (IA24) to the sum of £23,166,425.92. Balfour's position is that Grove failed to issue the requisite payment or payless notice within the applicable time limits and it was, therefore, entitled to payment.
Balfour issued a notice of adjudication claiming payment of £22,726,922.61. On 11 January 2016 the adjudicator issued his decision awarding Balfour a further £2m, Balfour having already been paid £439,503.31 in the intervening period. Grove sought declaratory relief to the following questions which, if answered in its favour, would invalidate the adjudicator's decision:
Did Balfour have a contractual right to make IA24 (or subsequent applications) and to be paid in respect thereof?
If so, on a proper construction of the contract what date was the final date for payment in respect of such applications and did Grove serve a valid payless notice?
Balfour claimed entitlement to be paid monthly valuations up to practical completion, but the court said no, in favour of Grove for two principal reasons:
The Scheme payment rules under sections 109 and 110 did not fill the gaps created by the amended construction contract. Mr Justice Stuart-Smith said: "The provisions of the Scheme as to Payment will only be imported and apply so as to govern the legal relations of the parties to the extent that they have not already concluded binding contractual arrangements that can remain operative."
Further, it would be a draconian restriction on the freedom of commercial parties to contract on terms of their choosing if s.109 (1) of the Scheme (requiring instalment payments to be made for all work under a construction contract lasting 45 days or more) was construed as preventing parties from agreeing a schedule of valuation dates and payments at the outset of the contract. The judge said: "The mere fact that the agreement does not provide for interim payments covering all of the work under the contract is no reason to import the provisions of the Scheme to supplement their agreement so as to generate interim payments covering the work their agreement does not cover."
The parties' agreement was clear; it provided for 23 interim payments on the dates set out in the agreed Schedule and no more. This is painful to a contractor. It would have been better for Balfour if there had been no agreed schedule of valuation dates, or alternatively some effective wording that the valuation dates would be extended to cover subsequent months that the works were delayed beyond the completion date would have sufficed. Whether the outcome would have been different had Balfour demonstrated it was entitled to extensions of time is by no means clear.
There are salutary lessons to be learned here: adjudication is not all about maintaining cashflow where parties have agreed payment terms that comply with the Act but do not provide for valuation and payment of the works to completion.
Malcolm Harris is joint managing director of Harris Consulting, a firm specialising in adjudication and construction dispute resolution