We are great at building infrastructure, but we need a revolution to make the UK the most internet-connected country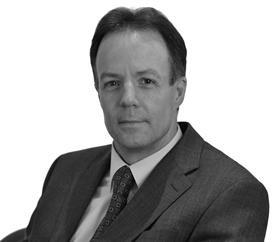 Our use of high-speed broadband, and the speed at which the technological world is developing, must provide the stimulus that challenges our incremental approach to infrastructure and encourages us to think bigger about the entire ecosystem of housing, transport and the way people, goods and data move about our country.
The construction industry is actually very good at delivering individual, large-scale infrastructure projects, when we put our minds to it. But getting to this stage can be painful.
Yes, Crossrail is late – and there are questions about why, not to mention why we were only told about it so late on. And yes, we have become so used to delays in big projects that we almost just shrug when these announcements are made.
"We have become so used to delays in big projects that we almost shrug when these announcements are made"
But Crossrail will be, and is, a great project, and I believe it will be widely celebrated when it does open. All the projections suggest it's going to be well used.
Nevertheless, it is time to challenge this sequential approach to developing our critical new infrastructure, and instead strive for a plan that is bold and visionary, and not centred on the individual, specific ambitions of one large-scale project at a time.
We need to drive our roads back up to a world-class standard – I've mentioned here before my consternation at the appalling disrepair of our national roads network – and to make sure that roads are connected to other modes of transport, in order to support the faster and easier movement of people and goods.
Airports are clearly an important part of this story, but it's not about pitching one against each other, based on a battle for (one!) new runway. What has happened to our ambition as a major economy?
Broadband speed is now a crucial factor for homeowners deciding where to live – do we really think they are not also looking at how smart their commute would be?
And crucially, we need to be prepared to borrow to invest in connected rail links. You don't need me to tell you about the myriad issues with our train network, which are compounded by the changes in the way people work, with longer commutes and an expectation of being able to log on immediately and work from your seat.
You're often lucky to get any decent and sustained mobile signal at all on our rail network, let alone usable wifi. Super-fast broadband should be the standard – it is what people expect, and it is perfectly deliverable. Broadband speed is now a crucial factor for homeowners deciding where to live – do we really think they are not also looking at how smart their commute would be? We talk about smart cities, but what about smart suburbs and smart infrastructure?
This is about so much more than the physical infrastructure and movement of people, and cars, and goods. It's about the essential attributes of a world-leading economy. There is much going on – smart motorways, for example, can help keep the country moving more efficiently – but we need to start taking more risks and move at a faster pace.
Devolution plays some part in this. The development of the Northern Powerhouse, and investment programmes in our great cities beyond London, should all have smart infrastructure in mind if they are to be successful. There's no value in building great places in isolation from the rest of the country, and connecting our cities with good transport links is essential if people are going to want to live and work there. The rail chaos this summer in the north of the country – which is only just receiving national attention – proved just how important this is. Clearly, we need to think beyond Crossrail and the M25.
It's not that nothing is happening. But our future will rely on having a smart economy, and that cannot be supported without smart, fast and integrated infrastructure.
We need to be bold, and to invest in an infrastructure revolution that befits the technological revolution we are living through. When we put our minds to it, we know we can build great infrastructure on time and budget. We have great engineering skills, great contractors, and some of the best technological minds in the world. We know how to do it, but we need to go beyond delivering on a piece-by-piece basis.
There has rarely been a more important time for a bold plan. It is essential to invest in our connectivity infrastructure, with multiple projects being developed at the same time.
There is no point in worrying about what we did and didn't do in the past. That has gone. We need to spend our time now thinking about what we need to do, and can do – and making it happen. Let's make the UK the most connected country with the very best, leading infrastructure.
It's time to get bold. It's time to get busy.
Richard McCarthy is senior director strategic services at Capita