How can construction invest in local communities without violating EU regulations? ConstructionSkills and Trowers & Hamlins have produced guidance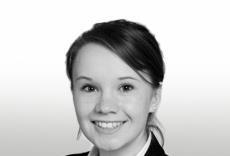 For the last few years construction has suffered from the economic downturn and seen worryingly low levels of building activity. This has had a worrying impact on the numbers of entrants in the industry and a subsequent gap in meeting skills requirements.
For public sector clients especially, there is the added pressure of finding solutions which stimulate local economies and create employment, without creating delays or increasing costs. In this climate it is essential that clear employment and skills outputs are committed to by contractors both at tender stage and in the build contract, and that these aremeasurable over the life of a project.
Unfortunately for public sector clients, EU regulations hinder their ability to specifically require local opportunities during procurement, and to evaluate varying proposals for "secondary" tender requirements such as employment and skills commitments. In EU-compliant procurement it is not possible to evaluate different employment and skills offerings by different bidders (for example, different numbers of apprentices) on the basis that this is not fundamental to establishing best value for a building project. Instead, each bidding contractor should be obliged to commit to set levels as a minimum requirement without evaluation. The challenge is to work out the right commitments for the client to specify in relation to each type and size of project.
For public sector clients there is pressure to stimulate local economies
When identifying these requirements for costing by bidders, public sector clients cannot require that apprenticeships and other initiatives are undertaken in their own community, because under EU regulations this would create an unfair advantage for local contractors. Hence, imagination is needed to ensure that public sector clients do not breach EU requirements but have other ways to identify the needs of local economies.
At Trowers & Hamlins we aided ConstructionSkills in drafting "client-based approach" guidance. This contains advice for clients to approach the market with benchmarked requirements that are proportionate to their project. This is in the form of minimum outputs to be inserted into tender obligations and contracts, which are set according to 16 project types (from housing to highways and prisons) and a range of project values (from £100,000 to £100m). The outputs cover 14 employment and skills areas, including work experience, graduates, apprenticeships and management training.
The benchmarked outputs are based on performance information gathered from live National Skills Academy projects and, importantly, have been approved by the Nationals Construction Skills Academy Group (NCSAG), an established body of contractors and developers. This evidence has demonstrated that the benchmarks can be achieved by contractors without adding disproportionate costs.
The Public Contracts Regulations 2006 restrict public sector clients from requiring contractors to create local employment and skills opportunities, but this can be mitigated to a large extent by retaining the local aspects during "early contractor involvement", a system that creates a pre-construction phase into a build programme. This period - after contract award but ahead of start on site - enables the client, main contractor and key supply chain members to refine and enhance local employment and skills outputs as a pre-condition to construction. Clients can influence the contractor's choice of local employment agencies and education facilities, as well as reengineer supply chain relationships to ensure best value.
Meanwhile, the decreasing number of new build projects has highlighted the importance and benefits to create long-term repairs and maintenance programmes, which also provide significant opportunities to incorporate employment and skills commitments. The comfort of a long-term relationship not only encourages the contractor to fully resource apprenticeships and other employment and skills initiatives, but also provides the foundations for continuous performance monitoring and improvement.
Although the client-based approach guidance is aimed at public sector clients, it can also apply for use by private sector clients.It has already been embraced and implemented by major private developers, including St James, a division of Berkeley Group, on its high profile development at Kew Bridge, where the new requirements have been flowed down into a range of building contract packages.
Rhianna Wilsher is an associate in Trowers & Hamlins projects and construction department