Parties may contractually allocate concurrent delay risk as they wish, write Emily Leonard and Hannah Gardiner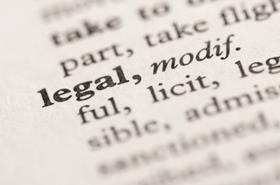 The Court of Appeal has concluded that parties are free to allocate concurrent delay risk as they see fit in their construction contract.
The courts often wrestle with issues of contractual interpretation, which can result in a fundamental development in the law, a slight change in stance or a reiteration of the courts' approach to certain matters. Arguably, this case falls into the final category.
The case concerned a clause within an amended JCT Design and Build Contract 2005, under which Cyden Homes Ltd, the employer, had employed North Midland Building Ltd, the contractor, to carry out the design and construction of a large property in Lincolnshire. Within the contract, the parties had agreed to allocate the risk of concurrent delay to North Midland.
"Standard forms of construction contracts are often silent on concurrent delay"
Concurrent delay is a period of critical delay concerning two or more (separate) employer and contractor events, each of equal causative potency; that is, there are two delays running alongside one another, one caused by the employer, the other by the contractor. If there is a delay, a construction contract will usually set out whether a contractor is entitled to an extension of time to the completion date for the works by considering the reason for the delay. However, standard published forms of construction contracts are often silent on what happens if there is a concurrent delay.
The amended clause in dispute effectively stated that, when Cyden Homes was assessing any extension of time request from North Midland, it did not need to take into account any period of delay that it (Cyden Homes) had caused, where, at the same time, there was a delay running alongside which was caused by North Midland. If Cyden Homes had caused a delay (an act of prevention) and there was no delay caused by North Midland running alongside, North Midland would have been entitled to an extension of time.
North Midland sought to argue that the clause should not be applied since to do so would be contrary to the prevention principle, which states that a party cannot enforce a contractual obligation on another party where the party enforcing that obligation has itself prevented the other party from performing. So, to apply that scenario to this case, North Midland was arguing that Cyden Homes should not be allowed to ignore a delay it had caused when assessing any extension of time simply because North Midland had also caused a delay at the same time. Instead, because Cyden Homes' delay was concurrent North Midland sought declarations that the effect of the amended clause was to make time at large and, in such circumstances, North Midland had to complete within a reasonable time and liquidated damages were void.
The judge at first instance rejected North Midland's arguments and said that the prevention principle did not have a part to play in this scenario because the claim turned on the construction of the amended clause, a clause that was "crystal clear". The parties had expressly agreed what should happen in circumstances where there was an act of prevention by Cyden Homes alongside a delay caused by North Midland and indeed what should happen if Cyden Homes solely caused a delay. The prevention principle, although not applicable in this case, did not in any event prevail over the express wording agreed by the parties.
The Court of Appeal agreed with the first instance decision and stated that the amended clause was clear and unambiguous. The prevention principle is not an overriding rule of public or legal policy and parties are free to contract out of all or some of its effects. Accordingly, the prevention principle could not save North Midland in this instance. The contract contained a clear provision to the effect that a period of concurrent delay would be construed to the benefit of Cyden Homes, with North Midland taking the risk and responsibility of such concurrent delay.
This case confirms that parties are free to allocate concurrent delay risk and, more widely, parties are free to make whatever bargain they wish, so long as this is not an illegal obligation. Arguably, in such instances, those parties should have the certainty that those express terms will be upheld and not overridden in favour of general common law principles, such as the prevention principle.
When negotiating a construction contract, parties need to consider carefully whether or not they are going to expressly allocate the risk of concurrent delay. Given the certainty that such a clause can offer to employers, then we expect that there may be a trend in employers wishing to include express provisions as amendments to standard forms of contracts (which are generally silent on concurrent delay). At the same time, contractors need to be aware that they cannot look to the prevention principle to save them from an express clause apportioning the risk of concurrent delays.
Emily Leonard is a managing associate and Hannah Gardiner is a solicitor at law firm Womble Bond Dickinson