Hinkley shows promise, but a series of hiccups along the way means the project needs to go a lot smoother from here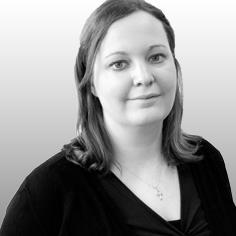 It may have been a long time coming, but the agreement between the UK government and French utility giant EDF over a £16bn power station at Hinkley Point is, for the construction sector, an opportunity that looks well worth the wait.
The Anglo-French negotiations that led to this week's agreement on a price for electricity from the plant (see pages 12 and 13) - which have removed the biggest remaining block on construction of a new station - have taken more than a year to reach their conclusion. Maybe we should be grateful that that's just a fraction of the 100-year saga involving the two nations that preceded construction of the Channel Tunnel. But the uncertainty that has surrounded Hinkley since EDF first expressed an interest has rightly been a cause of worry for a construction sector trying to plan for a potential scheme that could offer more work than the Olympics - or nothing at all.
Although the final go-ahead for Hinkley still rests on an EU confirmation that the deal does not contravene state aid rules, which could take into next summer, and then EDF's final board approval, this week's agreement is significant enough to give companies in the sector confidence to plan for the project coming to market. It also - even more significantly for both the sector and the wider economy - opens the door for a new nuclear age in the UK, by paving the way for similar agreements on projects mooted on sites like Sizewell.
The government's assertion that 57% of the work on Hinkley will go to British firms has already turned out to be an early case of nuclear-wash
If UK companies are to capitalise on both the Hinkley scheme and any future projects, however, they clearly cannot afford to rely on state assistance to promote their skills. The government's proud assertion this week that 57% of the work, by value, on Hinkley will go to British firms, has already turned out to be an early case of nuclear-wash. EDF's chief executive has since confirmed that the notion is not contractual, and energy secretary Ed Davey has so far publically not given any logic behind this very specific-sounding figure.
Instead, firms will need to push themselves to the front of the queue for contracts by proving that their existing nuclear and wider infrastructure expertise is more than a match for that of foreign rivals, and by demonstrating a willingness to invest in developing that resource. The prize for doing so, certainly, now seems clearer than ever before, not only in Hinkley but in the chain of power stations that it is reasonable to anticipate could follow from a successful procurement and delivery.
However, as much opportunity as Hinkley offers the UK's energy users and the construction supply chain, the consequences that could flow from getting the project wrong also need to be well understood.
The UK government is already not in an ideal position, having staked the cost of the country's future energy supply on a bet that prices will rise enough to make the return agreed this week with EDF seem like a good deal. And if the construction of Hinkley becomes mired in delay or rising costs, it will make it much harder for this or any future government to negotiate a better energy price deal next time round. Which could place that pipeline of future projects in jeopardy.
So despite its complex beginnings, Hinkley has the opportunity to provide the industry with a subsector that will underpin it for a generation. But if the project does not progress far more smoothly from here, the new nuclear programme - and the future of the country's energy supply - could yet be facing decades more in the dark.