Cullinan Studio's Robin Nicholson says chancellor must reduce VAT for retrofit work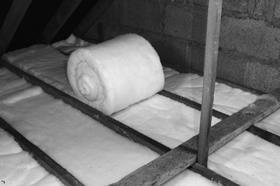 Well done Building for championing green construction as the lever for the short-term growth that we all need. The Green Construction Board has been up and running for over a year now, but where is the leadership from our greenest-ever prime minister?
While all five of your measures make a coherent programme, dealing with the existing stock as covered by your first two – Green Deal and Public Sector Retrofit – would create new skilled jobs, significantly reduce our national carbon footprint and could eliminate the disgrace of fuel poverty.
But for this to fly, we need leadership from the chancellor as well as the PM in reducing VAT to a maximum 5% on all retrofit work to make it more affordable and bring the cowboys into the taxed world that the rest of us inhabit. We recently moved into our own BREEAM Excellent retrofit office in a partially listed foundry in Islington, having carried out a major retrofit. But we had to pay more than £250k VAT at 20% whereas paying 5% VAT would have released enough funds for a photovoltic array large enough for us to be self-sufficient in electricity.
Robin Nicholson, Cullinan Studio