Recent reports indicate many eligible firms have yet to apply for a recognition licence from the BOA. But London 2012 suppliers should take advantage - the benefits are well worth it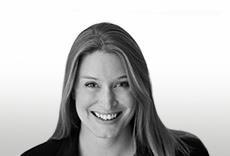 Earlier this year the British Olympic Association (BOA) and the government launched an initiative to allow suppliers of the London 2012 Olympic and Paralympic Games to promote the work they undertook - lifting certain existing restrictions. However, despite the BOA promising that "tens of thousands" of British companies would benefit, Building reported in mid-March that only 435 suppliers had signed up, with a further 94 having their application declined. There was much concern about the number of unsuccessful applicants, and the reason for this, but perhaps the focus should instead be on encouraging businesses that are eligible to sign up.
The rationale for the previous restrictions was quite simple. The London Organising Committee of the Olympic Games and Paralympic Games Limited (Locog) had to raise about £2bn from private sources to host the Games - a large proportion of which came from sponsorship. Locog had to sign deals not only with large cash-rich corporations which undertook major advertising campaigns, but also with companies which provided vital supplies in return for sponsorship rights. If all suppliers to the Games had automatically been able to promote their involvement, these "value-in-kind" deals could never have been struck with "The Olympic Partner" (TOP) programme sponsors.
The consequence was tightly drafted "no marketing rights" clauses in all Games-related supply contracts which applied in perpetuity. However, Locog did make concessions, allowing suppliers to promote their involvement in accordance with its no marketing rights protocol. This protocol ceased to apply at the end of 2012, when
the BOA took over responsibility for such matters, in theory leaving suppliers bound only by the tough contractual provisions.
Benefits include a right to use a 'designation', enter awards, and being able to use Games images
The BOA has a tough job in the lull of the post-London 2012 market to raise funds from sponsors. It also has obligations to protect the interests of the International Olympic Committee's worldwide TOP sponsors. It could therefore have decided to rely on the existing contractual position, leaving suppliers unable to promote their involvement in the Games at all. However, the BOA, working with the government, recognised that lots of London 2012 suppliers not competing with the TOP sponsors could benefit from being able to promote their involvement in London 2012, without jeopardising the BOA's funding. The government has therefore funded a BOA initiative which has, from the beginning of 2013, allowed certain suppliers to obtain, at no cost, a "London 2012 supplier recognition licence".
What does this mean for suppliers? If you were a supplier to the Olympic Delivery Authority ("ODA") or Locog, or one of their direct contractors, and provided that you are not a competitor of a TOP sponsor and you performed well, you should now be eligible for the free licence and be able to promote your involvement with the Games.
As it was under Locog's protocol, the licence gives suppliers the right to refer to work in client lists, pitch documents, and in the "recent work" section of the company's website. There is still no right to mention the Games in above-the-line advertising, to use any Games-related logos, or to issue press releases. However, significant benefits include a right to use a "designation" which describes the goods or services supplied, the ability to enter industry awards, to answer press enquiries, and the right to use Games images which have been made available by the ODA.
The BOA does not operate an approval process, so suppliers need to make sure that their marketing teams understand the type of marketing that is permitted and thelimitations. In particular, above-the-line advertising and use on social media platforms is prohibited, use of Olympic logos must be avoided and statements about work must only be "in a factually accurate and historical context for editorial and business credential use". In other words, flashy headlines and marketing puff are not an option.
The licence expires on 31 December 2015, and it's important to remember that any supply contract will have included confidentiality provisions that the recognition licence does not waive.
So is it worth it? In short, yes. If you don't sign up (or if you're not eligible), strict no marketing rights clauses apply and normal remedies will be available to the BOA if you breach them. In theory, this is the case even if you are continuing to do things previously permitted under Locog's protocol. On the flip side, if you do sign up to the recognition licence, although there are limitations, it does allow a clever marketing team to do a lot to promote the business' involvement in the Games and, as it's free, it is definitely worthwhile.
Alex Kelham is a senior associate at Lewis Silkin