Lynne Sullivan is a founding partner of Sustainable BY Design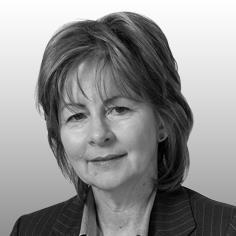 Lynne Sullivan is an architect and founding Partner of Sustainable BY Design, an architecture and design practice, whose portfolio includes low-energy projects in a range of sectors. Lynne has been responsible for a number of exemplar projects which have won national design and housing design awards, and as associate director at ECD Architects she won the UK's first government-sponsored Zero CO2 housing competition with co-author Nigel Craddock. She currently sits on regional and national design review panels and is an invited lecturer, judge and examiner in the UK and beyond.
As a member of the UK's Building Regulations Advisory Committee for 10 years, Lynne has led on energy efficiency (Part L) since 2008, and authors and chairs a number of research projects on aspects of sustainability in buildings, including Zero Carbon Hub's TaskGroup report on Indoor Air Quality and Ventilation 2013.
She recently reconvened as chair of the expert panel for the Scottish Government whose report "A Low Carbon Building Standards Strategy for Scotland" was published in 2007. She was awarded an OBE for services to architecture in 2011, and is a member of the government's Green Construction Board.