BIM enthusiasts must get to grip with Integrated Workspace Management Systems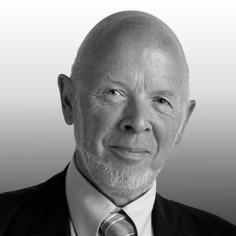 BIM enthusiasts are largely supply-side people and tend to assume that the concept is relevant to design and construction of buildings, with some acknowledgement that it can help with operation of the finished asset. Clients on the other hand are very interested in how assets perform, as workspace, facilities and real estate. Digitisation of business systems has developed rapidly and is now converging with real estate management under the label IWMS: Integrated Workspace Management Systems. IWMS supports everyday facility management but also agile, collaborative workplace creation to enable occupier business success.
The Facilities Show at ExCel this June was a good place to look for how BIM and IWMS might be starting to relate to each other. FM people are largely working on existing built stock, yet their occupiers are buying IWMS and loading up data on the built asset from conventional sources. Transfer of BIM data into IWMS is happening only at the leading edges of the industry, where new stock is arriving. Capturing existing stock into BIM rarely happens except when refurbishment is proposed.
Gartner's industry reports suggest that there are at least 14 vendors of IWMS out there. Those present at The Facilities Show and doing something about BIM were:
Trimble, who now own Manhattan FM software and can see the join with BIM;
Planon, who have developed two-way data exchange with Revit;
FSI, who are developing BIM integration with their Concept Evolution system, working with a major contractor.
SFG20, the standard for planned maintenance, who announced the imminent arrival of x-BIM, a reader which maps the model directly into SFG20 files for maintenance management.
Not at the show but worth noting is Ecodomus.com. This American service offers a Common Data Environment to clients, to hold the Asset Information Model and link it to all other digital applications.
The Internet of Things, with its analytic power, is also being integrated into IWMS, providing real-time sensing of building usage and occupier interaction as well as of comfort and performance factors. Designers and constructors need to become alive to this expansion of the digital landscape beyond the design-build community. The brief for any new building tomorrow is likely to include deliverables to support IWMS. The set of exhibitions at ExCel together, on Facilities, Service Provision, Safety and Health, Security and Fire Safety showed how digital systems and built assets are increasingly related to each other. Take note!
Richard Saxon CBE is the author of 'BIM for Construction Clients' published by the NBS. www.saxoncbe.com