Shortages around the world mean it is more important than ever to think through supply chain strategies, says T&T's Neil Bullen
A lack of available materials has undoubtedly recast the dynamic within construction supply chains. In construction markets around the world we are seeing a shift in power from client to supplier that few of us have experienced before.
In this new world order, materials are no longer commodity products readily available on-demand. There are fewer suppliers and manufacturing facilities in many countries than before the pandemic, prices are volatile, demand is high and delivery is not always guaranteed.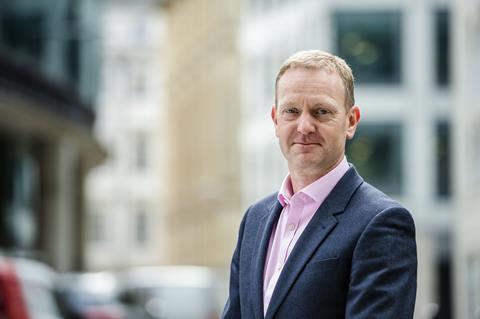 Shortages aside, clients are rapidly understanding how much their brand equity counts with suppliers in specific markets. A business and what it represents to supply chain partners may be understood and carry weight in one country, but it may have considerably less equity and understanding in another region.
Businesses are increasing their purchase frequency to achieve volume discounts
To mitigate materials shortages, proactive clients are delivering new supply chain strategies, forging new relationships and agreeing enlightened trading terms with suppliers.
Released last month, our International Construction Market Survey assessed market sentiment across 46 countries on this critical issue. 86% of respondents said they were looking to diversify their supply chains to limit the risk of disruption.
> Also read: Construction activity dips below pre-covid levels
Some clients are taking other measures. In the tech and industrial real estate sectors, there is evidence that clients are widening their geographic reach when procuring materials and equipment. If they previously sourced locally, their model may have moved to sourcing in a specific regional market. Similarly, if they previously operated a regional model they may have now pivoted to a global sourcing strategy.
For those businesses suffering from a lack of brand understanding from suppliers in specific region, they will need to clearly communicate their pipeline and invest in their supply chain communications.
Of course, the trend is not entirely one way. Global clients have been able to already regain some buying power by incentivising suppliers and creating gateways for them into new markets. These businesses are increasing their purchase frequency to achieve volume discounts and also maintain competition through a wide tender pool.
Longer-term strategic partnerships are also gaining ground. In an effort to deliver security of supply, we are seeing the innovators commit to multi-year volumes with preferred suppliers in return for fixed rates. There is also a trend in some regions where clients are actively absorbing more risk by taking on responsibility for the cost of material logistics.
Allied to these steps, some intelligent clients are using digital tools to help make informed procurement decisions. When digital tools are used correctly, they can help analyse data across supplier selection, location of purchase, volume discount thresholds and batching of purchases over wide geographies to achieve best price points.
While there is undoubtedly disruption due to material delays, the long term 'green' lining of this may be a behavioral shift with a greater forensic environmental focus from clients on where materials come from. Taking this approach will also stand clients in good stead when it comes to net zero. There is an opportunity for our sector to make a transformational leap forward. This may be by looking at the carbon miles of an imported material and the environmental impact of its production.
It has long been said that disruption is the mother of invention and for many parts of our sector that kind of change has been a long time coming. The challenge for clients is how to adopt change that can be positive while simultaneously keeping committed projects and investment on track. The best possible outcome from the current crisis is one where new sourcing models come together with stronger trading partnerships that pave the way for further innovation.
Neil Bullen is managing director for global real estate at Turner & Townsend