Businesses must widen their recruitment strategies and target specific skills gaps to take advantage of the apprenticeship levy reform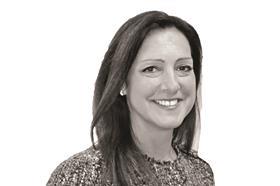 The apprenticeship levy is not perfect and it's important that we continue to lobby for change. In the interim, however, we need to be proactive to maximise the current framework, keeping our doors open to all of society while targeting areas of greatest need.
The chancellor finally responded to widespread calls to reform the levy in last month's Spring Statement, with measures that make it easier for businesses to spend levy funds. Levy-paying employers will be able to draw down up to 25% of their account to upskill their supply chains, while up to £5m is being provided to the Institute for Apprenticeships and the National Apprenticeship Service to support more employer-designed apprenticeship standards.
Businesses in our industry need to respond and put the money to best use. This relies on making apprenticeships accessible to as wide a range of people as possible and ensuring we put funds towards those trades or skillsets where need is greatest.
Employers should remember that apprenticeships are not just for young people, but key to upskilling people of all ages and backgrounds, whether school leavers, experienced employees wanting a career change or parents returning to work. For us, this means going out to the community to support teachers, careers advisers and job centre teams to encourage a diverse talent pool into construction.
There are multiple approved qualifications that can be funded by the levy for helping people to make the next – or a different – step in their careers, whether by developing existing technical knowledge or learning softer, management-related skills. The new focus on employer-designed apprenticeship standards gives us flexibility to create even more.
Where possible, standards should tackle specific skills gaps. This doesn't need to be at odds with the aim to attract a wide talent base. A case in point is the shortage of 45,000 large goods vehicle drivers highlighted by the Road Haulage Association. This could seriously hamper delivery of materials and equipment to site. Using levy funds, FM Conway is addressing this with a 13-month driver apprenticeship in partnership with Scania and South Essex College.
It supports industry entrants as well as providing existing employees the opportunity to upskill or retrain and has proved particularly popular with older employees seeking redeployment into less manual roles.
Wendy Bates, central services managing director at FM Conway