This year's 'housing MIPIM' may be mostly spin, but PRS is nonetheless attracting attention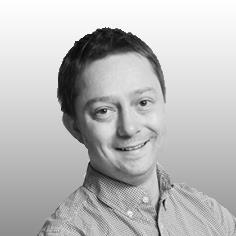 As the property industry descends upon Cannes for Mipim, the attention, we're told, has shifted a little from the grand projects of previous years.
The theme this year revolves around "housing the world" – an issue that comes in many guises across the globe. However, anyone arriving hoping to see the property world's altruistic side being cranked into action will have been left disappointed.
In reality, this year is pretty much business as usual, with the plethora of showcase towers displayed with that ever-so-large model of London that usually resides at the NLA on Store Street.
Progress on housing and the shortage of homes in the UK is a mixed bag. Though it seems help may be at hand in the shape of the private rental sector (PRS).
UK Trade & Investment is at Mipim promoting the UK as a new PRS frontier, enticing investors to take the plunge.
Large institutional-sized landlords may be a breath of fresh air. In terms of investment, UK plc is seen as an attractive option – although rogue landlords are not welcome. Nottingham City Council's Jon Collins has some reservations. "The PRS sector is the last wild west in property left," he said. "I think that in most cases landlords are crooks. Not all of them but most of them are simply criminal. The state of the places they rent is often squalid and illegal and there's little if any real regulation of the sector."
Collins reckons that by enticing large investors who care enough about their image, it will make sure they don't preside over "an empire of slums".
And what about London? The no-show from the capital's mayor
Boris Johnson was to be expected. He's off soon, but the talk on the London stand is turning to what frontrunners Sadiq Khan or Zac Goldsmith might bring if they win.
One housebuilder points out that some London councils are more ready to do business than others. "It's the socialist boroughs who are open for business. Really, who'd have thought it? What's with these Tory councils?"