Project teams achieved the seemingly impossible during lockdown, we must not revert back to old ways, says Gleeds' Victoria Head
POSITIVE THINKING SERIES
Earlier this year, as others were told to "stay home; stay safe; save lives", the construction industry was stepping up to keep vital projects moving.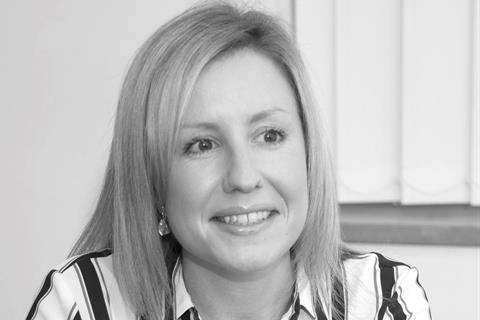 In what I hope will be a permanent shift in the landscape as far as construction in the healthcare sphere is concerned, teams committed to working together to get Nightingale hospitals built, accelerate the completion of projects and make the seemingly impossible possible.
There is one recurring theme when talking about how these feats could be achieved – collaboration. As an industry, construction is book-ended by contractual and legal considerations, which often results in an "us and them" divide. This, I hope, will change as lessons are learned from the way in which all parts of the supply chain set aside their tribalism and distrust and worked together towards a common goal.
Competition has in recent months been replaced by a desire to put aside conflicts and get the job done
In Mark Farmer's report, Modernise or Die, he asked for streamlined supply chains, greater adoption of technology and new ways of working. Looking at the healthcare sector now, I hope he is suitably impressed. Competition has in recent months been replaced by a desire to put aside conflicts and get the job done.
Indeed, the adversarial culture simply has to change quickly if the UK is to meet the government's objective of providing 40 new hospitals in the next 10 years, as will the way in which we construct them.
Healthcare facilities have been forced to rethink how they operate, evidenced by the fact that the prime minister has seen fit to allocate an additional £300m for NHS trusts to upgrade the estate and improve A&E capacity. The construction industry will need to take heed as we consider how best to both design and build for the future.
Going forward, I will be urging clients to adopt an early engagement strategy involving all parties. This should become the norm and, after their speed and adaptability have been repeatedly demonstrated on projects such as the Grange University Hospital, I expect to see an increase in the use of MMC, too.
We have delivered some truly exceptional projects to previously inconceivable timelines because we put collaboration and efficiency first. As planning rules are relaxed, my concern is that it will be all too easy to slip back into old habits, where the supply chain competes rather than connects and buildings are churned out to meet targets as opposed to meeting the needs of the healthcare system.
Victoria Head, project director at Gleeds