Adopting modern methods of construction will allow the industry to hit vital targets on decarbonisation, building safety and better design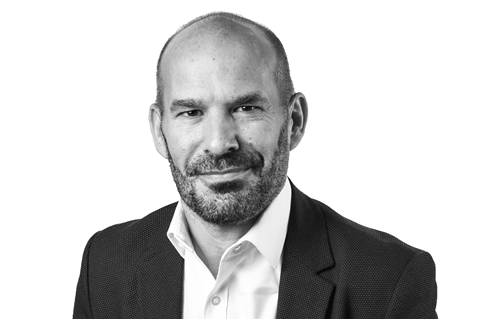 The decision to proceed with HS2 is a big commitment, entrusting a stressed and fragile industry with one of the biggest infrastructure tasks ever commissioned in the UK. The desire to ensure better regional connectivity is commendable, but there must be real fear in the corridors of power that, unless radically reset, this project could become just another manifestation of the crisis structurally undermining our industry. I therefore expect delivery model disruption to be part of HS2's future.
There has also been a major commitment to hospital building and I'm glad to hear it has been confirmed in Parliament that the Department of Health will be asked to commission its new building programme using modern methods of construction (MMC).
In the homebuilding world, I see a massive opportunity to accelerate change. There are three politically important drivers of change at the moment: decarbonisation, building safety and beauty (which I would align to planning reform). There is also a fourth, overarching need for improved affordability, but this requires an overhaul of the land market and review of government's tenure priorities and is largely outside the gift of the industry.
We need to assess and regulate whole-life carbon that will attack process waste and force innovation
The government's Future Homes Standard consultation has received a pretty rough ride, not just from climate activists, but mainstream industry players who recognise that, if we are serious about achieving net-zero carbon by 2050, the industry that contributes 40% of all CO2 has to be set tough but achievable goals – we need to be more ambitious. Proposals that ease fabric efficiency standards or prevent local authorities from setting exemplar standards do not sit well with achieving the 2050 target. The fact developers, designers and investors have called this out should make the government take notice. We also need to review how we measure carbon. In such a wasteful industry, our carbon credentials are horrendous. We need to assess and regulate whole-life carbon that will attack process waste and force innovation.
>> Read more: Future Homes Standard: Primed for action
>> Discover: The Future Homes Standard: Get ready for a domestic revolution
On building safety, the Grenfell inquiry, when it resumes, is shining a light on the very worst aspects of our industry. However, debate that focuses on materials and products in isolation is flawed; we need to address the basic process, whether that is procurement or the method by which we design and construct.
I was pleased to hear recently that Dame Judith Hackitt referenced the need to shift towards "modularised" or "factory-based" construction. It is not enough to focus on combustible materials; the process by which buildings are put together as a system needs assurance and she has recognised the optimum route to this is a manufacturing process and environment. I hope the direction of travel will force a move towards higher pre-manufactured value (PMV) as a consequence of the inability to assure and insure an outcome based on the risk-laden chaos of a labour-intensive building site.
Allow design and manufacturing configurators to play a role alongside human creativity
It is clear we also have a risk of contagion when it comes to the use of combustible materials, including mass-engineered and framed timber. The recent government decision to consult on lowering the threshold for banning combustible cladding from 18m to 11m does not in reality stop its influence at 11m. The insurance industry will underwrite partly on sentiment and intuition and government has to be clear what this future regulatory landscape looks like. This is market-making/breaking stuff and we owe it to everyone to make sure we are clear on what innovation and investment should be happening to keep people safe – and how this coordinates with the decarbonisation agenda.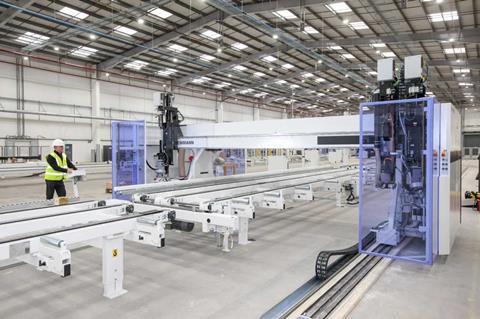 Lastly, I move to the issue of beauty. There is talk about deregulation of planning but also, quite rightly, a renewed focus on aesthetic and placemaking quality. I am interested to see how we can move to a more rules-based, local stakeholder-approved, design code-led planning system, preferably digitally enabled to allow design and manufacturing configurators to play a role alongside human creativity. This will better facilitate the potential of high-quality manufactured home typologies, customisable for local external materials, becoming "pre-approved" and accelerated through planning.
De-risking planning by linking to high-quality, fully technically accredited, architect design-led MMC systems could be a catalyst for change that drives demand and capacity for investment as well as ensuring quality is appropriate. This is not about poor quality MMC or traditionally built volume housebuilder "standard" house types either. Any accelerated planning should however be conditional on being able to prove better quality and safety assurance, perhaps via a new Building Regulations regime increasingly incentivising a factory assembly and sign-off process.
Modern methods of construction are purely a means to an end
I'm afraid the recent Persimmon report shows failure is often not in the manufactured systems but in the site-based completion and interface detailing which follows. We simply need less factory/site interfaces. That means higher PMV and better assured outcomes using a combination of the right materials and accredited processes.
It is vital that policy reforms across the above three areas does not evolve in silos. The opportunity is here to think big and deliver radical but positive change. All of the above is about recognising that modern methods of construction are purely a means to an end – whether that be a successful HS2 programme, new hospitals, or more, better-quality, zero-carbon, safe homes. We simply will not get there without changing the way we do things.
Mark Farmer is chief executive of Cast, author of Modernise or Die and the government's champion for modern methods of construction in homebuilding