To revolutionise how we build we need a complete change of mindset, says Buro Happold's Wolf Mangelsdorf
Construction has been struggling for years with productivity flatlining at a low level, poor build quality, high cost and uncontrollable time schedules. Building is seen as high risk and the industry has been unable to produce good quality housing stock at the rate it is required. The output that hits the market is often of questionable real value.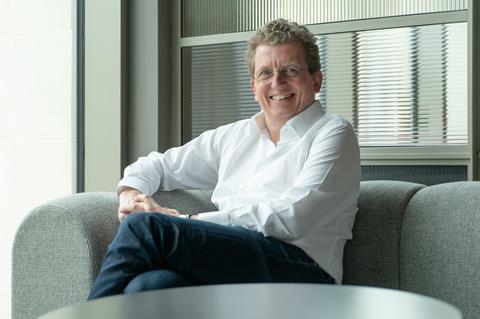 Ideas of volumetric modular construction, proprietary kits of standardised parts, and buildings prefabricated off-site, have returned in various guises over the past hundred years yet not been able to change how we build, let alone revolutionised construction. One wonders why.
The simplest answer is probably that residential buildings simply aren't suitable for being built using an approach to industrialisation whose concepts are at best early Fordian: putting together simplified assemblies of standardised repetitive parts, unsuitable to react to the conditions of site, brief and market. But we have also found the that the solutions are highly tuned to proprietary ideas, systems and assembly methods, incompatible with the scale the construction industry requires.
Paradoxically, at the same time, we can observe that parts of the industry are highly industrialised. Building envelopes are prefabricated and installed to the tightest tolerances. Large scale MEP installations usually come to site in pre-assembled elements, ready to fix on site. Timber construction is inherently relying on being kits of parts, and the steelwork industry is almost entirely based on sophisticated shop finish and site assembly. But on site it still takes forever to bring the parts together and the jack hammer is too often the tool of choice.
On closer inspection two things are tripping us up on every project, and both are closely linked. Designers - architects and engineers - draw up a design intent, fully relying on that industrialised capacity of the specialist supply chain, leaving the detail to them. Each resolving what matters to their own industrialised product none of these specialists owning or incentivised to resolve the connections to any adjacent trade. The necessary physical coordination happens late in the process, or not at all. Back to the jack hammer.
Risk becomes concentrated at the point where players try to pass it on - at the interfaces between the packages, where it is neither owned, nor resolved
What's going wrong? The answer here isn't immediately obvious. It all comes down to how we deal with risk. The construction process is riddled with it. And we have developed highly refined methods to package it up and pass it on. From client to design team, from design team to main contractor, from main contractor to the trades. Each on their own and the risk becomes concentrated at the point where players try to pass it on - at the interfaces between the packages, where it is neither owned, nor resolved.
And yet the solution could be simple, because those interfaces are a design challenge. As such, what we treat as a risk, is an unresolved piece of design, a failure of thinking in trades, rather than thinking in systems and components. We look at the car industry and how assemblies go together neatly on the production line. It isn't because it is all in a protected environment or because it is done a million times over. It is because the interfaces are also part of the design and not left to chance. The construction industry by contrast chooses, for instance, to leave the connection of the facade to the frame to chance - or resolve it last minute on every project - although we have done that a million times, too.
So, in answer to the original question: "Why is modular not delivering?" the answer is: "Because we have been solving the wrong problem".
We need to redefine risk, design out the unknowns and engage the supply chain in doing so. The contractual vehicles for that are there, D&B, two stage tenders, IPD, but we need to use them to resolve interfaces, resolve design issues, develop the necessary level of detail before we start building. That requires true collaboration rather than a false sense of gain out of competitive tender and old school 'risk management'. It must go hand in hand with integrated computational modelling to handle the complexity that comes from detailing the physical connections of the building components.
Industrialising the construction process needs to be the aim. Kits of parts, sub-assemblies and industrialised components grow out of that.
Only then can we focus our attention on what really matters: designing our buildings for our users, for good performance for a healthy environment, for longevity and having the smallest impact on our planet.
Wolf Mangelsdorf, partner and group director, Buro Happold