Torts, rarely used for damages claims, are now arising more often
When a party wishes to claim damages for breach of contract in construction cases, economic torts have not typically been a part of a claimant's legal armoury. Economic tort claims have tended to be made where there is no other foundation for a claim and, due to their high evidential burden, are uncommon.
An economic tort claim does, in theory, open doors as the claimant does not need to have contracted with a party to claim against it. There is also the possibility of recovering more than in a contractual cause of action, given the differing approaches to calculating damages, which at times can result in a greater recovery for tortious claims.
May signal a rise in tortious construction claims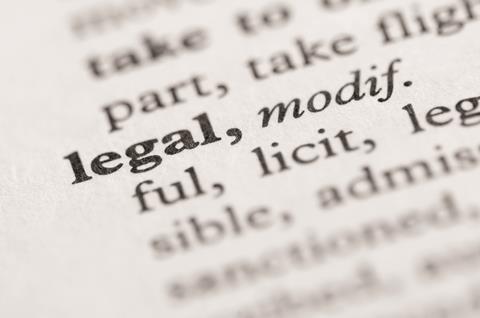 Whether due to hard economic times, parties getting better at managing their contracts and toeing the contractual line (thereby limiting contractual courses of action), a rising trend in the likes of NEC and alliance contracts actively discouraging contractual claims, or a contractual route being unavailable or undesirable (for instance due to limitation periods), construction claimants seem to have been getting more creative in the courts and this trend is likely to continue. The recent examples of Flexidig Ltd vs A Coupland (Resurfacing) Ltd [2019] and Palmer Birch vs Lloyd [2018] may signal a rise in tortious construction claims.
What are economic torts?
The basis of economic torts is intentional conduct, which causes injury to the claimant's economic interests. This means that there has to be an intention to injure the claimant and so the intent and knowledge of the defendant becomes key to any economic tort claim. This is different from a contractual or negligence claim. The most common economic torts are inducing or procuring breach of contract, causing loss by unlawful means, intimidation and conspiracy.
In Palmer Birch, the contractor, Palmer Birch (Palmer) succeeded in claims in economic tort against two brothers: Christopher Lloyd, the sole director and shareholder of Hillersdon House Ltd (Hillersdon), the employer, and Michael Lloyd, the beneficial owner of Seizar Holdings Ltd (Seizar). Seizar acquired a freehold property, which was leased to Hillersdon, which leasehold was to become Michael's private residence. Hillersdon contracted with Palmer for the refurbishment of the property.
Hillersdon had no further funding available
The project was funded by Michael through borrowings from his private bank. At some point during the refurbishment Michael withdrew funding. Hillersdon gave notice terminating the contract, stating that Hillersdon had no further funding available, was unable to pay its substantial debts and would be put into liquidation. Michael then received further funds (which he been aware of at the time of the termination notice) and diverted them to another company, of which he was sole director and shareholder, which completed the project. Hillersdon was put into creditors' voluntary liquidation.
Palmer bought claims in the following economic torts:
Inducing breach of contract – this claim was successful. Through his actions, Michael had intentionally induced a repudiatory breach of contract (the purported termination).
Unlawful interference – this claim was unsuccessful. The key ingredient of an intention to cause loss by unlawful means was not present because Michael was not legally required to provide funding for the project and so its withdrawal was not unlawful.
Unlawful means conspiracy – this claim was successful. Michael and Christopher had colluded to avoid the debt owed to Palmer by putting Hillersdon into liquidation.
How torts are useful
This case demonstrates that economic torts can provide an avenue for gaining access to individuals seeking to abuse the separate corporate identity of a company and also suggests that the courts are becoming less sympathetic to those who do so.
The Flexidig case involved a claim from the incumbent subcontractor, Flexidig Ltd (Flexidig) against the incoming subcontractor, A Coupland (Resurfacing) Ltd (Coupland) for procuring a breach of contract by the contractor, M&M Contractors Europe Ltd (M&M). Flexidig was allowed back on site to rectify apparent defects in its works relying on a typical defects liability provision in its contract with M&M – "the subcontractor shall […] make good at the subcontractor's own expense […] any defects in or damage to the subcontract works".
The court found that M&M was entitled to employ another contractor
Despite being unsatisfied with the quality of repairs, M&M allowed Flexidig a further chance to rectify the defects. However, M&M remained unsatisfied and then chose to engage Coupland to carry out the remedial works. The court found that M&M was entitled to employ another contractor, Coupland had not procured a breach of contract, and Flexidig was therefore unsuccessful in its claim.
So why did Flexidig, somewhat creatively, seek damages in economic tort from Coupland while ignoring M&M's (more obvious) role in its dismissal? One argument alluded to in the judgment is that by pursuing an economic tort Flexidig could potentially avoid a counter-claim by the employer for the cost of employing Coupland, which would have been a likely event in the case of a more traditional contractual claim.
As economic tort is not necessarily an easy route for a claim, and will always be very fact-dependant; we do not predict an onslaught of tortious claims. However, we do think we will start to see more torts in courts for construction cases, perhaps as a last resort and as parties have to become more inventive.
Chris Leadbetter is a senior associate and Sharni Mellors is a solicitor at Clyde & Co