The HOK architect on his favourite Twitter feeds, reading in bed and balancing iPhone with Android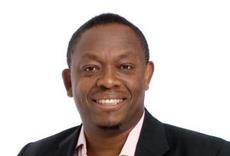 What is your favourite website?
The BBC website.
What is your worst digital habit?
Reading news and articles on iPad in bed at the end of the day.
iPhone/Blackberry/Android. Which side are you on?
IPhone and Android in equal measure.
Are you into social networking?
Yes – Linkedin, Twitter, Facebook and Google+.
Are you on Twitter? If so who do you recommend to follow?
Yes, I am – @FemiOresanya. Too many to mention but favourite follows include @BBCRadio4, @Arsenal, @BBCSport, @theEconomist, @guardian, @independent, @RIBAEducation,@RIBA, @RFUDIRECT, @Munsterrugby, and @QuinsRugbyUnion.
What is your favourite app?
BBC iPlayer, iBooks and MapMyRun.
What is your preferred means of communication?
Face to face, phone, email, text, Skype
What did you last buy online?
Books.
PC or Mac?
PC but I also have iPod, iPhone, iPad and Android smartphone.
Guilty pleasures: Most played tunes from iTunes/Spotify?
I don't buy music from iTunes, I tend to buy the album if I like the music, then rip them into iTunes
Femi Oresanya is vice president, Justice + Government, at HOK