Mace's head of BIM likes to send out culinary tweets, wishes he had a 'Hackintosh' and stays away from Facebook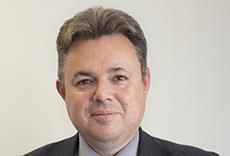 What is your favourite website?
The UK BIM Task Group's www.bimtaskgroup.org website for all things Level 2 BIM; then again I am quite biased! Also http://www.informationisbeautiful.net/ does some great data visualisation
What is your worst digital habit?
Tweeting pictures of my culinary creations on a Saturday morning; that and lazy punctuation on digital devices.
iPhone/Blackberry/Android. Which side are you on?
iPhone both aesthetically beautiful and so user friendly (wish I had one)
Are you into social networking? (Linkedin, Twitter, Facebook etc)
Indeed very much so; "Twitter" is the new punk: @ThePhilpster and Linkedin: http://uk.linkedin.com/pub/david-philp/10/7bb/790. Facebook is not for me, yawn!
If you are on Twitter, who do you recommend to follow?
@StephenHamilNBS great commentary on industry events with some nice supporting snaps
What is your favourite app?
TED - Ideas worth spreading (Better than watching X-factor).
What is your preferred means of communication? (eg. Email, phone, face to face, text etc)
It's still all about people so face to face, with Twitter a close second.
What did you last buy online?
Tickets for Lego Land
PC or Mac?
PC but actually a "Hackintosh" would be my preference
Guilty pleasures: Most played tunes from iTunes/Spotify?
Deacon Blue, Style Council and some Verdi.
Professor David Philp is head of BIM at Mace and head of the UK BIM Task Group