Clarity from government on policy issues is needed to make 2013 the year we start to deliver targets and standards for new-build homes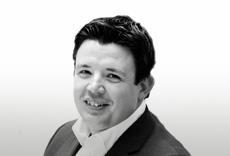 For the zero-carbon homes agenda, 2013 was always going to be a pivotal year.
The challenge of raising awareness of issues should have moved on to solid steps forward in delivering targets and performance standards for the construction of new-build homes. Crucial learning for planners, designers and housebuilders should now be available from projects exploring the new performance standard. But how close are we to this, in reality?
Well, we know that energy efficiency remains of great importance. The term is widely recognised by consumers - products and business strategies are being enacted to meet growing demand as well as to address regulatory obligations. The AIMC4 "fabric first" project partnership is a good example.
We know that the zero carbon definition devised by the Zero Carbon Hub in collaboration with government, industry and other key interest groups has created a model that is enormously more practical and cost effective than Level 6 of the Code for Sustainable Homes - a standard that is often mistakenly associated with the zero carbon definition.
However, to really move forward now, what we need is certainty and confidence. At the NHBC's annual lunch in November, deputy prime minister Nick Clegg reiterated the coalition's commitment to the policy. But early clarity from the government on outstanding policy issues and the incorporation of the Hub's recommended performance targets into official plans would certainly help.
With the Energy Bill stimulating debate on energy supply and demand, let's be hopeful that 2013 will bring that clarity and government endorsement of the collaboratively developed zero-carbon homes policy.
Neil Jefferson is a director of the NHBC and chief executive of the Zero Carbon Hub