A 'habitat-first' development in west London aims to emphasise the importance of enhancing and protecting wildlife in and around our schemes, writes Marcus Bate of Mount Anvil
You may have missed World Bee Day last month (20 May), but it provided a useful opportunity to highlight how pollinators are essential to our ecosystems, yet their natural habitats are increasingly under threat by urban sprawl, climate change and pollution.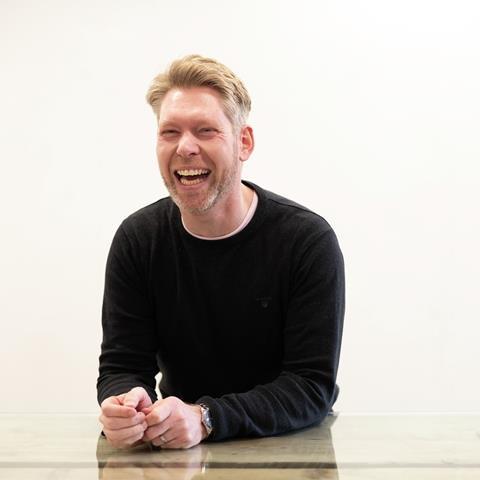 The UK's urban intensification and the increasing pressure to make best use of finite space in our cities means that with every decision in design, placemaking and maintenance developers must commit to enhancing and protecting nature in and around their schemes – for residents, their communities and beyond.
It isn't easy, but we believe in the potential of our pipeline, 4,000 homes across London, to positively impact and enhance London's biodiversity in a smart and sustainable way. This is a bigger issue for more than just us, however. Everyone in the built environment needs to have this mindset, especially now new regulations have made biodiversity net gain mandatory for all sites from April 2024.
So how can residential developers do this in practice? We think we have found a new and innovative way of achieving this through our partnership with the Royal Botanical Gardens (RBG) at Kew.
With their help, we are creating a "habitat-first" development near to RBG Kew at Chelsea Botanica. Developed with Peabody, the riverside scheme in west London includes 50% affordable housing and was the fastest selling development in London last year.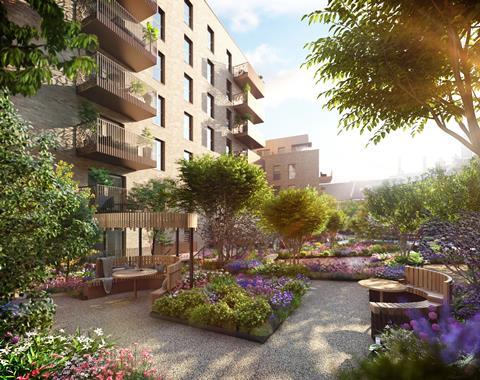 Its popularity is in part due to our team working closely with RBG Kew's scientists to create a diverse landscape for residents, pollinators and other wildlife, with more than 70 plant and tree species and a one-of-a-kind garden at the heart of the scheme. The garden is open to all – regardless of tenure – and is an example of a beautiful, functional landscape that is rich in biodiversity.
Uncontrolled and unregulated beekeeping can have the counter-intuitive effect of depleting pollinator diversity in cities
What has been most interesting about our partnership so far has been the lessons learnt around creating a biodiverse environment that encourages a number of pollinators and not just the honeybee. Beekeeping has often been promoted as a means of increasing biodiversity in cities such as London and, while the use of bee bricks can provide habitat for solitary bees, simply relying on them alone is not sufficient for promoting overall biodiversity.
A dominant pollinator is actually bad for our environment; the over-density of honeybees in cities has a detrimental effect on other species that struggle to compete for increasingly scarce resources.
Uncontrolled and unregulated beekeeping can therefore have the counter-intuitive effect of depleting pollinator diversity in cities. So at Mount Anvil we have adopted comprehensive strategies, incorporating native plantings, green spaces, wildlife-friendly features and sustainable design principles to create thriving ecosystems that will support a diverse range of flora and fauna, which will significantly enhance biodiversity on our schemes.
A biodiversity blueprint
The lesson for placemakers is therefore to avoid focusing on one or two popular trends, such as urban beekeeping, and instead aim to create places that encourage a wide range of pollinators to sustain green places that are so crucial for all of us, especially in cities.
To do this, Mount Anvil and RBG Kew have produced a blueprint which allows developers to score their schemes in four categories that affect the stability of pollinator populations:
Food resource
Habitat
Site management
Engagement with residents
The Biodiversity Blueprint for People, Pollinators and Places highlights best practice while also providing crucial data for scientists to use to continue to evolve the blueprint over time.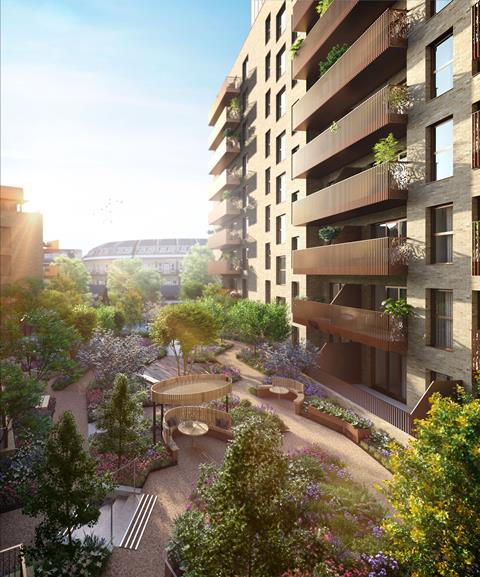 Chelsea Botanica is the first development to put the blueprint into practice and we are now rolling out its methodology at four other schemes, each with a major housing association partner, across the capital. Thousands of Londoners will benefit from the blueprint's ambitions in the next few years.
Discussions are also underway with a number of interested local authorities about the potential to expand the scope of this partnership in future years.
We are learning how much pollinators matter to the natural environment and the impact that has on our wellbeing too
One of the four main tenets we need to focus on is local engagement and education. It is not enough just to build. Working with young people across Hammersmith and Fulham during the construction of Chelsea Botanica has been critical for starting conversations on the importance of biodiversity and fighting climate change.
We hope the blueprint will help to educate both the residential sector and wider public living around all our schemes.
We are hugely encouraged by the positive feedback from partners who have used the blueprint as a development guide. As builders of homes, we focus on the legacy that we leave with people in the city and we are learning how much pollinators matter to the natural environment and the impact that has on our wellbeing too.
The introduction to this new biodiversity framework is proving to be the next step in how we pursue better sustainable development for Londoners, including all pollinators.
Marcus Bate, partnership, communities and sustainability director at Mount Anvil