Simply building more homes won't help if they're of the wrong type, in the wrong places – and built to inadequate standards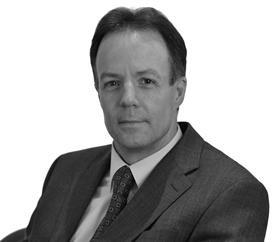 At the height of the housing boom, before the 2007 crash, Spain was building close to 700,000 homes a year. In the area where I was staying – in the countryside, away from the tourist hotspots – there remain even now groups of homes standing empty that serve as a legacy from that era. Having just spent a few days in rural Spain, I'm struck by a useful cautionary tale for our housing industry.
Yes, there is a numbers challenge in Britain. But even where there is a need for more housing, if we're not building the right homes in right places, for the right people and with a mix of tenures, then it doesn't add up.
Of course we have to care about numbers, but we mustn't find we have to go back and change what we have built because we ignored the need for high standards of design and place, and for the right mix of tenures in sustainable locations.
"Yes, there is a numbers challenge. But if we're not building the right homes in right places, for the right people and with a mix of tenures, then it doesn't add up"
The spectre of Grenfell Tower hangs over everyone in the housing sector. While I don't wish to provide a commentary on that tragedy here, it serves as a reminder that we must never be allowed to say we couldn't afford to build our homes well, with high-quality design and materials.
And we've proved we can do it right. Take the Progress estate in Eltham, built specifically for munitions workers at nearby Woolwich Arsenal in 1915. About 1,300 houses and flats were built in just 18 months to help meet the demands of war, a phenomenal achievement in itself given it predates modern methods of construction.
The estate had a prime purpose. But it was built more than 100 years ago and that purpose has long since passed, yet it is still thriving. Why? Because the architects recognised that it could endure if they created a proper mix of designs and a sense of place. The homes were built with lasting quality, green spaces, and a diversity of external design.
Key to its success was the architects' practical vision. It was rooted in the reality of what was needed to support munitions workers, but those involved were determined it would last. It's still meeting the needs of hundreds of families more than a century on, across a range of tenures – with about 500 of these homes being purchased by Hyde Housing Association in 1980.
The challenge
Here is the challenge for our industry today: do the homes that we commission and build, whether for sale or rental, now meet that brief? Whether you're a builder, an architect or a developer, can you honestly say what we are creating is going to be there, bringing joy and value in 100 years' time? Are we all involved in providing great places and homes to live in, visit and enjoy?
The pressure to create a certain number of homes is real. And while it's good to hear noises from government recognising that there needs to be a sustainable mix of homes built to a good design, it seems fair to point out that this is not exactly a new discovery.
For sustainable housebuilding to meet the future needs of the country, we must have that mix, from affordable rented homes – including social rented – to a range of ownership options, build-to-rent and self-commissioned homes.
And we must never be able to look back and say: I over-compromised; I didn't get the standards or design right; or the materials weren't as good as they should have been.
To put it bluntly, will our individual and collective legacy be one of pride or embarrassment?
Raising awareness and standards
To this end, it is great to see Ben Derbyshire as the current RIBA president. He is a great architect, steeped in housing knowledge and experience, including affordable homes. Derbyshire, like a number of others, is pushing to raise awareness and commitment to high standards of housing design. Let's work with the RIBA and all those involved in the delivery of new homes to help meet the challenge to celebrate design and place while meeting the need for more homes. These must not be seen as competing agendas.
And finally, coming back to Spain, it is time for a rant from Tunbridge Wells. I need to return to a topic on which I have complained in the past. Every time I visit the European mainland I am reminded that, while there are many things this country does well, we don't always get it right. Too often the appalling state of our local roads stands a powerful and visual testament to one such missed opportunity.
In a hole
I am sure this must have a negative impact on places, and on the councils that have to maintain these roads and meet the growing insurance demands. Not only are our local roads less safe for all users, their condition must also make them have a negative impact on the local economy and our image as a world-leading nation.
So, when it comes to fixing potholes: could we first of all get on with it and, second, do it to a better standard. Locally, I have seen comprehensive road resurfacing having to follow (or needing to follow) failed pothole fixing that is barely two or three years old. There is no excuse or benefit to be gained for letting our roads go to seed. We simply have to do better. Oh, and by the way, please don't blame the weather.
Richard McCarthy is senior director strategic services at Capita