New energy efficiency standards came into force this week but not all the software to run the necessary calculations is available
This week sees the implementation of Part L of the UK Building Regulations, setting new minimum standards for the energy efficiency of homes. Each time major updates are made to building regulations, significant and complex updates are required to the associated software used by project and design teams to ensure their projects' regulatory compliance. These updates can only be made once the government releases full details behind the targets, including their input parameters and specific calculation methodology.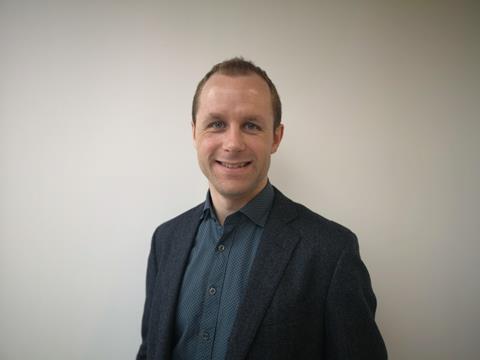 Yet only the first tranche of the software has been released (covering a fraction of available home heating and renewable technology options), and even this first tranche only at the end of last week. We find ourselves yet again in a position whereby insufficient time has been allowed for project stakeholders to assess the new legislation's impact, enhance design solutions and confirm compliance ahead of its implementation.
The aims of Part L
In the run-up to the previous three major updates to Part L, the government has suggested an aggregate percentage emissions reduction that they hope to achieve. This year's update is no different, with between a 27% and 31% carbon emissions reduction sought in comparison to the existing regulations for newly built domestic and non-domestic properties.
>> Also read: Cost model: Impact of building regulation changes
However, it is only the government-approved calculation software ("SAP" for domestic and "SBEM" for non-domestic) that can validate compliance and ascertain the change in carbon emissions limits, as the true number will differ between sectors and geographies.
The implications of an update
Depending on the scale of a new-build development, project and design teams typically complete many months of work before planning and building control applications are made. As the design evolves, it requires continuous testing against the various local policies and national legislation applicable to the development, to mitigate the risk of non-compliance and the need for any subsequent re-design.
'Beta' software versions must be used in this interim with trepidation, whereby designers cannot give clients absolute confidence that their scheme will be legally compliant
If the update to the required calculation approach (typically published within the NCM Calculation Methodology document) had been published alongside the new Part L 2021 targets themselves, the earlier generation of approved software updates would have facilitated a less abrupt change to design solutions. This would have certainly benefited schemes that commenced design months in advance of the new legislation on 15 June.
Instead "Beta" software versions must be used in this interim with trepidation, whereby designers cannot give project teams or clients absolute confidence that their upcoming scheme will be legally compliant, creating risk and uncertainty.
These calculations not only form the basis of legally enforceable targets used by a building control officer, but also generate Energy Performance Certificates (EPC) and are the cornerstone of many other current and upcoming policies and legislation. Local planning policy frequently requires an uplift upon Part L limits (the London Plan, for example, demands a minimum of 35% lower CO2 emissions) together with BREEAM certification which includes mandatory credits linked to SBEM outputs. The current consultation as part of the Minimum Energy Efficiency Standard (MEES) suggests that for landlords to legally rent properties to tenants in England & Wales, the minimum EPC will be uplifted from an E-rating to a C-rating in 2027 and B-rating by 2030.
We find ourselves in a precarious situation whereby none of these assurances can be given pending the release of government approved software updates
The project and design team delivering a new-build development that is pursuing planning and building control approval after 15 June this year would need to have assurance that the design solution meets national legislation, local planning policy, upcoming MEES standards and Environmental Assessment schemes many months in advance. Instead, we find ourselves in a precarious situation whereby none of these assurances can be given pending the release of government approved software updates.
Amendments in Part L
A key amendment being introduced as part of the 2021 Part L UK Building Regulations is the alteration of carbon factors for fuels (measured in gCO2/kWh). Electricity will therefore see between a 69-79% reduction in carbon intensity (as it is moving to a monthly figure rather than an annual average in the calculations). This means that an all-electric building could be deemed 69-79% less polluting when calculated by both versions of the software independent of any design enhancement.
Comparatively, the carbon factor for gas is only lowered by 3%, therefore it is likely that all buildings will be deemed less polluting by Part L 2021 software in comparison to the outgoing superseded version. Early Beta-version software testing has also shown that a building's EPC rating could change by up to two grades in either direction as a result of the new calculation methodology (as part of the new Part L 2021 Building Regulations), placing many landlords at risk under the MEES Standard already mentioned.
Ramboll, like many of our peers, has invested heavily in our digital capability, including coding and scripting bespoke tools for parametric design iteration and the ability to test our designs against legislative and planning policy targets. I hope that in the run up to the Future Homes Standard and Future Buildings Standard, due for implementation in 2025 through the next scheduled update to Part L, we and our peers are engaged to ensure approved software can be released months in advance of their implementation. Efficiently shaping the future of design in construction in this way will benefit the industry and ultimately the planet.
Phil Kelly is head of sustainability – buildings at Ramboll