The communities secretary is a poodle of the big housing developers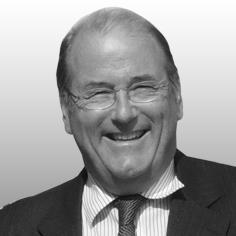 This week, local government secretary Eric Pickles' department will table a last minute amendment to a Cabinet Office deregulation bill. Its text is set out below.
The objective is clear. It is to stop any English local authority from ever again being able to set any energy standards for any building even marginally better than the ones Pickles allows. Or rather, than the volume housebuilders are prepared grudgingly to accept.
What is most disgraceful is that the original "localism" legislation, which allowed progressive authorities to promote greater energy efficiency, was put onto the statute book as the Planning and Energy Act in 2008 by the current energy minister Michael Fallon when he was a backbencher.
He took up this private members' bill very much at the instigation of the then Conservative party chairman, then loudly embracing the "go green, vote blue" banner. And who was then the Conservative party chairman? None other than Eric Pickles himself.
Since he became community secretary in 2010, Pickles has time and again proved himself to be hostile to energy saving. He has delayed the introduction of the new building regulations by 12 months, to April 2014 rather than 2013, and lowered their energy saving requirements way below the levels consulted upon.
The 2008 Act has succeeded in delivering higher standards of energy efficiency in new buildings, and so reducing future running costs for occupants. Particularly well-known examples are the Greater London Authority, set to deliver 40% higher energy standards than Pickles' standards in 2016, and Cambridge council.
Pickles has time and again proved himself to be hostile to energy saving
Pickles has long been a poodle of the big housing developers, whose commercial interests to spend as little as possible installing measures to cut fuel bills have promoted this personal U-turn. And because new property owners will, as a consequence, be paying higher than needed fuel bills, he has also shown that his concern is to maximise the profits of the big energy companies, rather than helping hard-pressed households enjoy lower fuel bills.
The original Act was also trumpeted by Pickles as representing a victory for localism, permitting councils to include higher than minimum standards in their local plans. Now, however, Pickles believes that the man in Whitehall - in other words, him - always knows best. And local authorities should just do what they are told.
This government amendment means that, yet again, Pickles' Communities Department, by promoting this mean-minded little clause, is determined upon undermining the prime minister's declared objective to make the UK the most energy efficient country in Europe.
He is not content with having watered down the new national energy efficiency Building Regulations, which come into force next month - a year late, and with just a 6% rather than the anticipated 25% improvement on the old requirements.
He is now denying any opportunity for more progressive councils to continue setting higher standards than his minimum.
Andrew Warren is director of the Association for the Conservation of Energy
Amendment of Planning and Energy Act 2008
NC13
* To move the following Clause:—
'In the Planning and Energy Act 2008, in section 1 (energy policies), after
subsection (1) insert—
"(1A) Subsection (1)(c) does not apply to development in England that consists
of the construction or adaptation of buildings to provide dwellings or the
carrying out of any work on dwellings." '.
Member's explanatory statement
Section 1(1)(c) of the Planning and Energy Act 2008 allows local planning authorities to require
that buildings meet higher energy performance standards than those set out in building
regulations. The new clause inserted by this amendment disapplies this for dwellings in England,
as Government policy is that all such requirements should be set out in building regs