To be a winner in emerging markets, you need to be resilient and invest more to succeed in the long term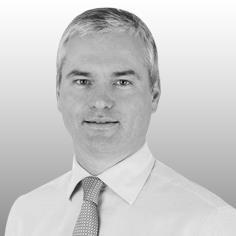 Economic opportunity and prosperity in emerging markets is being sorely tested.
The BRIC economies, famously coined by Jim O'Neill of Goldman Sachs, have come under increasing pressure over the last few months. Ironically, those markets seen as the counterbalance to the declining west have now become the victim of the west's tentative first steps to recovery.
Moves by the US to stop flooding the world with cheap money through tapering quantitative easing is causing domestic bond prices to rise. Money is streaming out of emerging markets and heading home to safer climates.
The result is depreciating currencies, higher interest rates and less appetite for investment. Add to this the Arab Spring and political uncertainty in markets such as RSA due to industrial action increases, and it is no wonder that even the most die-hard advocates of emerging markets might be feeling vulnerable.
Make a bold decision
So what does this mean in the long run?
Many construction consultancies, including Turner & Townsend, have invested heavily to grow their capability in markets such as Africa, South East Asia, China and India. More and more have opened operations in recent years, driven by the recession at home. However as we begin to see an improvement in the economic activity of mature economies like the UK and US, and emerging markets get tougher, the natural inclination for many will be to wind back investment or to withdraw entirely.
As the markets change, business leaders are faced with a choice.
Take a long-term view
In my view, the answer to the question is driven by your time horizon. If you were looking for the quick fix then now's the time to get out. Instead, if you are playing the long-game, continue to invest, but even harder.
Despite the current headwinds, the long-term view will continue to see capital shift to the east. Markets like East Africa will benefit from investment in resources. As populations continue to spiral upwards, the need for capital projects, particularly in infrastructure, will grow. We need to take some short-term pain for long-term gain.
Make your objectives clear
I'm often amazed by how short term our industry thinking can be.
To be a winner in emerging markets, you need to be resilient, prepared to accept setbacks and manage expectations of your shareholders. You also need to be clear about your objectives. For us it's simple - we work for the best companies in the world, and we build capability which matches their plans for growth. We also want to work on the biggest infrastructure and resources programmes and they will continue to be in tough places. Despite the headwinds, our investment will continue to increase in emerging markets.
Vincent Clancy is chief executive of Turner & Townsend