How much will the EU's new targets for reducing carbon emissions fuel energy efficiency work in the near term?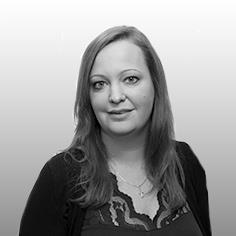 The gulf between the EU's targets for reducing carbon emissions and the actual progress being made towards them in the UK has been glaringly apparent for some time. The long-term nature of the targets in question, however - notably the headline 80% reduction by 2050 - has to a large extent enabled politicians to avoid meeting the issue head on.
So this week's news that members of the European parliament have voted in favour of a 40% cut to emissions by 2030, in addition to an existing commitment to a 20% cut by 2020, while welcome, should be treated with some scepticism in terms of the amount it can really be expected to fuel energy efficiency work in the near term.
Of far more potential significance, although lower key, was the fact the MEPs also approved plans to set a separate target for the reduction of energy use from buildings.
Even though this will inevitably be another long-term goal, the increased attention on measuring cuts from buildings themselves will be a powerful tool for those lobbying for policies to stimulate green construction. And, with figures released at the turn of the year showing the number of loft insulation installations plummeted by over 90% in 2013, while cavity wall insulations dropped by 77%, the need for urgent policy change has never been clearer.
Both the government and the opposition are - to be fair - showing signs of realising this. As we report, the coalition is proposing to refund the cost of energy performance certificates for some homebuyers as part of a drive to boost take-up of the Green Deal.
Meanwhile, Labour has confirmed that its own planned overhaul of the scheme would look to underwrite its version of Green Deal loans to lower the interest rate on the scheme, thus removing a major barrier to take-up.
Even so, both sides remain woefully far from having a plan for incentivising take-up of energy efficiency measures that those working in the industry believe would actually work. And with the general construction market looking healthier by the week, the patience of those investing resource in a gamble that such work will come to fruition is already starting to wear dangerously thin.
There is still a chance for politicians to turn this situation around. But unless there is a sense of urgency around creating policies that effectively incentivise take-up of green retrofit, there is a real threat that the EU's reduction targets will remain as far off in a decade's time as they are today.
Sarah Richardson, editor