23% rise suggests stimulus packages may be starting to work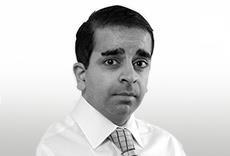 With all the policies from government aimed at boosting the housing market, I was certainly expecting that private housing would have risen last year. But housing starts actually fell, despite a rise in property transactions, house prices and major housebuilder profits. However, government policies in housing take time to feed through as their initial impact is on demand (either directly or through increases in mortgage lending), house prices and then on housebuilding.
So, we should see the impact of previous government policies on housebuilding this year.
April's CPA/Barbour ABI Private Housing Index was 147, 23% higher than a year earlier. In the three months to April, the index was 32% higher than a year ago. Both of these figures bode well for activity on the ground over the next six months.
Looking further ahead, the signs are also positive, with Help to Buy announced in March. As with previous government policies such as FirstBuy, the impact will first be felt on property transactions and then prices. The key question will be whether the effect is felt just on prices and housebuilder profits, or on housebuilding too.