A reader has a suggestion on how to tackle underbidding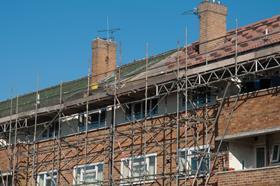 Regarding the story "Apollo launches High Court claim over £500m repair job" - if a contractor's estimator can build up an estimate of the net cost of carrying out a building project then why can the client's QS not carry out a similar exercise while preparing his cost plan and thus allow accurate adjudication on receipt of bids as to just who is tendering below net cost?
Although, of course, the pundits and industry "gurus" argue that underbidding should be regarded as a matter of free will or else that the bidder has grasped some novel method to reduce their costs.
I would say that - until someone masters an antigravity access solution - the net cost of refurbishing multistorey housing should be regarded as relatively fixed.
It is about time we sorted out this crazy practice.
G Clarke, via www.building.co.uk