New research shows that while digitalisation is creating a plethora of opportunities for construction it also adds complexity that can contribute to disputes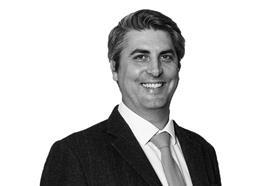 HKA recently published its first Crux Insight report. What did it find?
Crux is HKA's research programme into claims and dispute causation on major capital projects. The new report follows HKA's investigation and analysis into the commonly cited causes of claims and disputes on engineering and construction projects worldwide. The results show the complexity of dispute causation, with an average of 13 interrelated factors for each.
This debunks the simplicity myth perpetuated by some market commentators, who choose to focus only on headline causes of claims or disputes. Our research identifies and considers numerous primary and secondary causes, and the interrelationships between them. We believe this approach better reflects the true picture and reveals the underlying constraints impacting the operational performance of the parties, projects and the broader industry.
"To reduce the prevalence of disputes, our industry must better manage complexity"
What impact is digitalisation having on construction disputes?
Digital ways of working have created strategies to embrace change within the engineering and construction industries. Information technology is critical to our ability to manage complexity, inform decision-making, improve productivity, and reduce uncertainty, thereby mitigating risk.
The forecasted value-add of digitalisation is in the trillions of dollars. However, as digitalisation accelerates, our experts continually see evidence that the increasing volume and complexity of data on projects is outstripping stakeholders' ability to process and thereby derive value from it.
The impacts are profound. The misapplication of technology has negated much of the potential benefit, introducing new, unfamiliar risks, such as information overload or decision paralysis into human interactions within the supply chain.
As information systems have increased, so too has the illusion of control. Disputes often expose flawed record-keeping and situational awareness compromised by poor information flow.
To reduce the prevalence of disputes, our industry must better understand and manage complexity. Digitalisation can address this.
Why do disputes tend to have so many interrelated causation factors?
When disputes crystallise, the issues in dispute often have a myriad of primary and secondary causes that only become apparent during forensic investigation. Often a dispute relates to the straw that broke the camel's back. Those looking to first understand, then monitor and intervene in future to break the cycle of disputes, must take a broader view.
Lone issues rarely lead to a dispute between parties, yet when a host of them coalesce and eventually manifest, the combined effect can have a significant impact. Differing or biased interpretations of contributory factors often result in "two sides to the same story" even when the facts relating to the primary issues are established. The resulting entrenchment crystallises disputes when the parties can agree no common ground.
Parties then look to formulate their cases using the facts, the contract and analyses to explain what has happened and obtain relief or remedy. It is at these points that parties look to exploit ambiguity in contracts or the grey area between literal non-compliance and acceptance of deviated practice prior to any breakdown in the relationship.
How can we tackle the main causes of disputes?
The most prolific contract-related causation is "different interpretations of the contract provisions". Notably, this was not specific to any given sector, region or contract form. Lack of communication is the most frequent secondary cause of dispute.
The volume of project data will continue to grow exponentially. If the industry continues to fall behind the technology adoption curve, then the gap between the volume of project data and an organisation's ability to process it will increase. This will result in information overload rising in the causation rankings.
In the long term, as organisations come to rely more on technology to assist them with the management of projects, we expect to see an improvement in contractual compliance and a reduction in disputes. This will accelerate should smart contracts gain traction.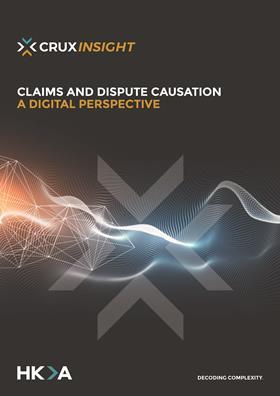 Charlie Woodley is a director at HKA. For a copy of Crux Insight: Claims and dispute causation – a digital perspective, contact josephineguckian@hka.com