Holyrood's net zero targets are five years ahead of the rest of the UK, and to reach them we must engage SMEs and the next generation, says Stuart Parker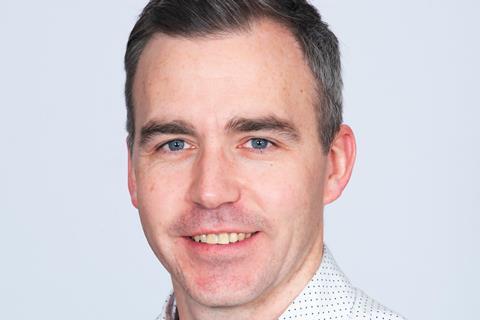 Construction is often seen as an indicator for economic activity: signalling the onset of challenging headwinds, before shouldering responsibility for leading a nation out of them. The recovery from covid-19 presents an opportunity to pause and consider the kind of economic growth and renewal we collectively want. Chief among those, indisputably, is how every industry can operate more sustainably.
Scottish construction had been making good progress on greener ways of working pre-pandemic. Holyrood's vision to become a net-zero society by 2045 – five years ahead of the rest of the UK – was welcomed by the most progressive companies operating in the built environment.
It is incumbent on the industry's larger and more well-resourced businesses to support our supply chains to move with these new standards
Construction is the largest consumer of natural resources and accounts for an estimated 50% of Scotland's overall waste. If the country is to achieve its carbon reduction targets, companies involved in the design and construction of our built environment must collectively double-down on commitments to operate more sustainably.
Embracing modern methods of construction and sustainable materials will be key to this. Off-site solutions, alongside eco-friendly materials like timber, are increasingly popular choices with progressive organisations. Innovative virtual, augmented and mixed reality design tools are being used to amplify established industry methods such as building information modeling (BIM) to improving design accuracy and reduce the amount of embodied carbon produced as waste.
Advances in data collection and modelling are proving equally crucial; enabling procurement decisions to factor in the overall value of building sustainably. The initial cost of carbon neutral design and build may be higher. But, when considered alongside the health, wellbeing, and wider social value derived from reductions in embodied carbon during a building's development, that cost often pales in comparison.
Passivhaus certified buildings, for example, which adhere to strict air permeability standards and reduce heat loss to negligible levels, are not just energy efficient: they boast improved air quality, thermal comfort, and acoustics. The approach is being increasingly championed in education and commercial settings for the benefits it offers to pupils and workers.
It is incumbent on the industry's larger and more well-resourced businesses to support our supply chains to move with these new standards; enabling the SMEs within them to upskill and embrace the carbon reduction agenda. Failing to do so will result in some seeing it as yet another barrier to work and job creation at a time when many can least afford it.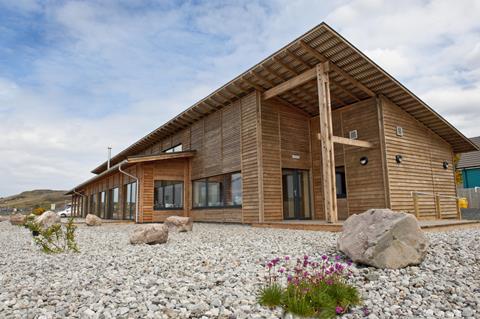 According to the Construction Leadership Forum (CLF) 99% of Scottish construction businesses are SMEs, and may struggle to maintain the green momentum amid these challenging trading conditions. Many will have little resource to invest in the skills, training and equipment necessary to build to new carbon neutral standards without support. As a proud member of the Supply Chain Sustainability School, Morgan Sindall Construction is committed to supporting our skilled suppliers and ensuring they can thrive amid a green recovery.
Rebuilding from covid-19 also provides a great opportunity to create new, rewarding careers; both for those who have lost their jobs during the pandemic, and for future generations. Structural changes in the way we shop and spend our leisure time have been both magnified and accelerated by coronavirus. Communities affected by the job losses of the last 12 months, and in particular a younger cohort who have been disproportionately impacted, are in real need of future-proof training and employment opportunities.
In Generation Z, we have a group of people from school age to 24 who are digital natives and feel passionately about environmental concerns. This is an opportunity which the construction industry must harness. Collectively, we must engage with them and use that passion and potential. In doing so, the industry has a chance to address its enduring skills shortage too.
It may be too early to talk about silver linings from this pandemic, but it has undoubtedly caused many industries to pause and re-examine the status quo. As Scotland recovers from covid-19, it is imperative that every sector plays its part if the country is to achieve its net-zero vision – and for construction to embrace our own responsibility head on.
Stuart Parker, managing director for Morgan Sindall Construction in Scotland