Authorities, developers and residents alike should be careful, says TLT's Katherine Evans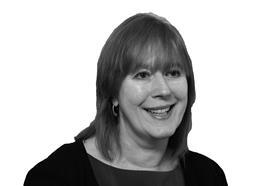 Published alongside the Chancellor's budget, MHCLG's new consultation on boosting housing delivery could be set to have a significant impact on permitted development rights and residential environments more widely. Indeed, changes to permitted development rights have frequently proven very popular as a simple measure to provide a big impact on housebuilding.
Permitted development rights to convert offices to residential have been especially popular with developers in urban areas, particularly as they provide a lighter touch approval process and no requirement for affordable housing (there are just four discrete areas for the local planning authority to consider: contamination, transportation/highways, flooding and noise from commercial premises). However, these are rather less popular with local planning authorities, which anticipated that better office stock would be converted first. This had the effect of displacing viable businesses and causing the loss of planning application fees.
In the new consultation however, of particular interest is the proposal for new rights to extend certain existing buildings upwards to provide additional housing. This could be up to a maximum of five storeys from ground level for a building once it has been extended, meaning the maximum number of additional storeys would be four for a one-storey building and so on. Additional storeys would also be limited to a maximum of three metres in height. This proposal (then limited to two additional storeys) was consulted on in 2016 with respect to London, with a published response in February 2017.
Unsurprisingly, there was concern expressed at that time that a prior approval process would need to be complex in order to protect neighbours and the character and amenity of an area. An additional proposal in this consultation is that free-standing blocks of flats over five storeys high could be extended upwards, with views sought as to the maximum additional number of storeys.
Of course, what is most important here is the detail. Quite how the appropriate roof height will be defined is rather difficult to determine, although it appears likely that local authorities will determine what might be suitable for each area. Given the wide range of the proposals, however, whatever is deemed most appropriate will significantly influence the ultimate difference the measures make.
Within many quarters this will no doubt be welcomed, as policies to increase housing stock in areas that have already been developed are sorely needed. In order to achieve this, the consultation suggests a number of policy changes, including applying design codes to prior approval processes.
However, Paragraph 1.26 states that prior approval would consider the design, siting and appearance of the extension, throwing into question whether the process would be much quicker at all. This concern is very similar to the concern expressed in relation to the 2016 consultation for London.
It is also worth noting that, particularly with larger proposals, the use of permitted development rights removes the requirement for affordable housing via Section 106 Agreements. Presumably, there is an assumption that if permitted development rights for this type of development are successful, the supply of housing would increase and affordability would become less of a problem.
Authorities, developers and residents alike should be careful. By virtue of their nature, changes to permitted development rights can potentially bypass the processes that might prevent the worst developments in terms of design and amenity. The involvement of local authorities in determining the permitted height may also bring less certainty to the process, including to the local authorities themselves.
Katherine Evans, partner and head of planning at TLT