Joey Gardiner finds government money and planning reform fail to lift the mood at this week's RESI 2012 conference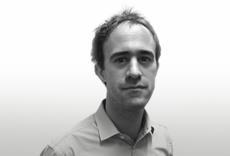 It was Steve Morgan, the charismatic boss of Redrow who summed it up. Speaking at a panel session at this year's RESI conference, he said: "I gave the keynote here two years ago. And I was thinking about what to say here and I thought, why don't I just re-read my speech from two years ago? All the issues are exactly the same."
Yes, it's groundhog day in the residential sector. Another year, another government housing strategy. Another set of planning reforms. Another attempt to create a viable private rented sector which will attract institutional investors. And most of all, another round of complaints about the lack of development and mortgage finance.
All very well-worn discussions, and many of the same obstacles and problems still unresolved.
It was probably this sense of history repeating itself that gave this year's conference its slightly muted atmosphere.
Because actually, there's no reason why a gathering of residential property developers and housebuilders should be feeling depressed. More than any other UK development sector, there is plenty to be cheerful about.
Two years of coalition government reforms and the problems of financing and planning seem no nearer a solution
Listed housebuilders are genuinely back in business, making good profits in a stable market without having to take big risks on expansion. Yes, homes aren't flying off the shelves, but with supply restricted there is little real prospect of the market falling in any serious way.
Furthermore, the government has just come round to the view that the sector is key to economic growth, and pumped in £280m of cash for another round of shared equity homes that the sector really had no right to expect. And developers in the London market are benefitting from a flight to quality from foreign buyers.
Lastly the government is already starting to backtrack from the localist reforms to the planning system it introduced just two years ago – attempting to tilt the system back in favour of developers.
So plenty to be optimistic about – this is not a sector, unlike many contractors, contemplating big cuts in workload or workforce. But this positive outlook is tempered by a sense that a much bigger prize, of an industry working in a much more efficient way - able to move through the development process more swiftly and take more advantage of institutional funding sources – is just out of reach.
Part of the reason is what Savills' Yolande Barnes described as the limits of a sector where the same people are having the same conversations with the same colleagues. "It's not surprising we're getting the same answers." Another part of it is the endless grind of having to deal with a capricious and wasteful planning system that just seems set on wilfully creating problems. For example Daniel van Gelder of Exemplar yesterday said going through the planning process is now adding £8 per sq ft to development costs, and Crest Nicholson's Stephen Stone saying it typically cost him £2-3m to submit a major application, flanked by a truck full of documentation.
And some of it is the knowledge that while the big boys and the bespoke high end developers are doing very well thank-you, there exists a whole tier of regional housebuilders who are still struggling desperately, and who just can't get the banks – or the local planners – to support them.
Two years of coalition government reforms and these problems of financing and planning, seem no nearer a solution – the euro crisis and strict bank regulation doing for one, institutional inertia doing for the other.
Obviously there were new ideas being discussed at Resi – some of the talk around the private rented sector did sound genuinely exciting, and Barnes' analysis of the move from a capital growth- to an investment yield-based business model was enlightening and persuasive. But one week after a major government initiative in the sector and you expect some enthusiasm for discussing how to implement it. But instead the view of the conference seemed to be a bit, well, "meh" about the whole thing.
So forgive me for not being entirely uplifted by the 2012 Resi experience. Great speakers, great attendance, but the same (old) problems. It's not their fault they couldn't find much new to talk about.