The government will have to go further than its current package of cash incentives to tackle climate change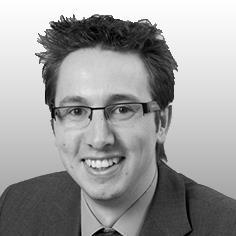 The new Green Deal Home Improvement Fund (GDHIF), which launched this week, has been widely welcomed by the industry as it is more generous than the cashback scheme it replaces. However, for installers and people living in cold solid wall homes the new £120m a year GDHIF will only partially offset the proposed drastic cuts to the Energy Companies Obligation which we estimate will reduce spending by £900m a year.
As a priority, Keepmoat wants to ensure that customers in financial difficulties are not side-lined by the scheme and that social housing providers and all their tenants can benefit from the GDHIF rather than a guise of state aid rules being used to limit support to just 21 homes per landlord.
We would also like DECC to continue support for loft insulation when installed in combination with other measures, as there are more than six million lofts without adequate insulation remaining in the UK.
In the UK, we need to significantly improve our homes if we are to lose our reputation as the cold man of Europe. We actually have some of the lowest unit prices for gas and electricity in Europe but because our homes are so energy inefficient, only Estonia has a higher proportion of people in fuel poverty than the UK.
We need to significantly improve our homes if we are to lose our reputation as the cold man of Europe
Over the past 10 years Keepmoat has made 350,000 homes warmer through insulation and energy efficiency measures, saving households across Britain more than £160m on energy bills. However, our progress has been hampered in recent years because of the frequent changes to energy efficiency programmes.
The government needs to do more to help get Green Deal finance moving and make it more attractive to the public by subsidising the interest rate and by introducing a structural incentive such as a stamp duty rebate. We hope the government's response to the ECO consultation will support solid wall homes to a level that matches that demanded by the science of climate change as well as the legal and moral obligations of tackling fuel poverty.
We believe that improving the energy efficiency of Britain's housing stock should become a key national infrastructure priority for the government in order to secure the growth of green construction jobs, cut carbon emissions, reduce fuel poverty and improve the health of thousands of vulnerable people.
Nigel Banks is group sustainability director at Keepmoat