Support for our Green for Growth campaign from the Property and Energy Professionals Association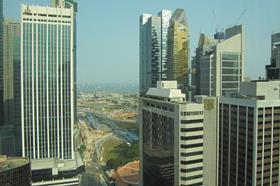 We'd like to congratulate Building on this very timely and highly relevant campaign, which has our full-hearted support. If we are to secure future investment in this area, it is essential that the government demonstrates a clear commitment to the wider green agenda and offers essential clarity surrounding a number of the initiatives that are already in place.
We particularly welcome the campaign's call for plans to roll out DECs to the private sector to be reinstated - although before this can happen, we need to see the government take a stronger lead in ensuring compliance among buildings in the public sector, which are already required to have these informative and very valuable documents in place.
Stephen O'Hara, chair, Property and Energy Professionals Association