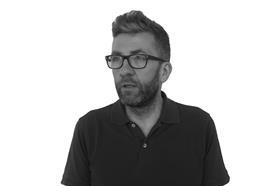 News of Simons Group's demise last week sent shockwaves through an industry that has become used to this kind of thing. The firm had been celebrating its 75th anniversary this year and was one of the country's best-known regional contractors.
Its executive chairman Paul Hodgkinson was reluctant to elaborate when contacted by Building earlier this week. "I've had better weeks," was all he could muster.
The appointment of administrators at Simons touched a nerve across the industry, just as Shaylor's collapse in the summer did. Both were stalwarts of the regional contracting industry and family-run organisations that had been going for decades: Shaylor celebrated its golden anniversary last year.
>> Read: Shock as Lincoln firm Simons falls into administration
But perhaps it shouldn't be too much of a surprise. Last month, KPMG said the number of construction firms going out of business in the third quarter of this year jumped by 55% on the previous quarter.
Recurring reasons for collapse are bad jobs and bidding for work at rock-bottom prices. The saying about those who cannot remember the past being condemned to repeat it seems apt, then, as a survey this week revealed that contractors are chasing work with cut-throat bidding. "Discounting," the people at the Chartered Institute of Procurement & Supply tactfully put it.
Buying work is madness, despite all the fine words from firms saying lessons have been learned from the last time and the time before that. But on it goes.
Dave Rogers, deputy editor, Building