With its five-year term almost up, how has the government performed overall when it comes to construction?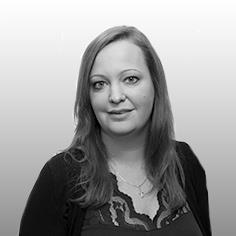 When the government entered Westminster back in 2010, off the back of an election fought largely on how best to tackle the flailing economy, its axe-wielding tendencies were immediately apparent. Within weeks of entering office, the coalition had scrapped more than 700 schools projects that were part of the £55bn Building Schools for the Future scheme, and in the spending review that followed, departmental capital budgets were slashed across the board by up to 74%.
While the industry was left reeling from the brutal approach to capital spending, there did emerge, nevertheless, some positive sounding pledges for the long-term future of the sector.
There was a commitment to new nuclear, a raft of promises on green building, and - it soon emerged - an underlying agenda of reform of construction, with a particular focus on simplifying procurement to reduce the overall cost of building.
So, with its five-year term almost up, and following its penultimate setpiece spending announcement in the form of last week's Autumn Statement, Building has published an indepth analysis of how the government has performed overall when it comes to construction.
Our review of nine major policy areas shows that there have been successes: housing, transport and training have all fared relatively well, particularly given the economic constraints facing the administration when it came to power. But in total, in terms of its benefit to the industry, the government scored just 20 out of a possible 45 points in our analysis, or 44%. As well as the damage wrought by its capital cuts, its performance was severely marred by U-turns on green policy and failures of major initiatives that could have spurred the sector's recovery, including a pipeline of infrastructure work underwritten by government guarantees that largely failed to materialise, and protracted reform of PFI that effectively killed it off - some may argue deliberately.
It is intriguing to note that when the government's performance for the industry is judged specifically against the policies it announced in its coalition agreement, it fares much better - scoring 14 out of 20, or 70%.
Many of the areas in which government has acted as a brake on the sector rather than facilitating its progress were not addressed in the initial coalition agreement, and so the industry had little real evidence of what it could expect in terms of support.
It is on these areas - aspects such as infrastructure financing and specific capital programmes, as well as the infamously downgraded area of sustainability - that the industry needs to push all parties for firm direction ahead of next May's vote. Building's Agenda 15 manifesto, to be published in January following our year-long industry consultation, is one means by which we aim to help the sector do that.
Sarah Richardson, editor