Officials could do far worse than to look at Whitehall's approach to housebuilding and seek to replicate it on a bigger scale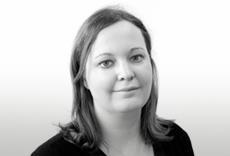 There are likely to be a few envious glances thrown at the housebuilding sector from other quarters of the industry this week. At the same time as sector giant Balfour Beatty was warning the City that its UK construction business was performing worse than expected, four of the UK's biggest housebuilders sent out upbeat trading reports that defied the general malaise affecting the wider industry.
The increases in sales and order books from Barratt, Taylor Wimpey, Persimmon and Bovis, along with RICS research showing that demand for homes in October rose at the fastest rate for more than two years, is the clearest indication yet that housebuilding is experiencing a steady recovery. The detail of the updates also showed something else - that government policies aimed at boosting the sector are having a definite effect. Barratt reported that 9% of its sales in the last three months came from mortgage indemnity scheme NewBuy; Taylor Wimpey has said 10-15% are coming through that route.
There is still a huge gulf between the government's declarations of intent and the reality of implementation
Of course, this doesn't mean that policy makers can consider it job done and put their feet up. Take-up of NewBuy, in particular, is still only a fraction of the level originally predicted (it's delivered just 2,000 homes since its launch in March), and a recovery from historic lows does not mean the sector is out of the woods. But the foundations for growth, in the private housing market at least, appear to be in place. They now offer the opportunity for these initiatives to be refined and to speed further recovery - hopefully among smaller housebuilders too, which, until now, have remained largely untouched by the government's incentives.
This, as much as the companies' results, sets the housebuilding sector in marked contrast to the wider construction industry where - despite repeated policy statements - the basis for growth is still just not there. With some of the sector's biggest firms cutting forecasts, and companies predicting another tough year in 2013, the need for stimulus is obvious. Yet despite two years of rhetoric around boosting recovery, there is still a huge gulf between the government's declarations of intent - a new form of PFI, encouraging private investment in construction, and boosting "shovel ready projects" - and the reality of implementation.
There is some suggestion this week of progress: details of a new form of PFI in the schools sector have been published for consultation, and there are signs that pension funds are warming to the idea of investing in construction. But in the same way that the government made developing the detail behind measures to boost housebuilding a focus over the past year, it now needs to do the same for initiatives to boost investment in the broader industry.
This includes launching a new PFI as a matter of urgency, and proving that the UK Guarantees scheme to underwrite private investment in public projects can work in practice. As the government gears up for its Autumn Statement in December, officials could do far worse than look at Whitehall's approach to housebuilding and seek to replicate this on a bigger scale - not by seeking new headlines, but by fleshing out those it has spent the past year generating.
Sarah Richardson, editor