The director of the National Association of Shopfitters calls on government to develop a coherent apprenticeships policy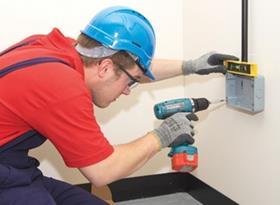 Whilst Richard Laudy's comments (Inbox, 7 December 2012, page 24) are to be applauded and the Construction Youth Trust do an excellent job, his plea for the government to tackle youth unemployment doesn't paint the whole picture. The National Association of Shopfitters (NAS), like many other federations within the construction industry, are passionate about employing young people and seeing them flourish.
We believe it is vital to encourage the continuation of such trades as carpentry, bench joinery, and other skills, and the apprenticeship route is the best way of securing a future with a skilled workforce. Technology continues to move on but there will always be a home for young people with good practical skills.
We believe that the coalition would be well advised to push all funding for young people wanting to enter the industry through the industry Sector Skills Council CITB- ConstructionSkills. There are simply too many organisations out there with the status of Managing Agency that are taking money out of the industry for profit and not putting much back to support young people.
The grants available from the CITB enable employers to continue to employ apprentices and, in the present climate of job insecurity, ensure that those individuals wishing to enter the industry have the opportunity of the best possible start.
The Department for Education must also do its part as many young people fail to get the qualifications needed to enter the industry. So come on government - let's have a strategic plan in going forward for quality and not quantity.
Robert Hudson, director, The National Association of Shopfitters