For cost and environmental reasons, an increasing number of people are opting to live without their own vehicle. We must adapt, plan and build accordingly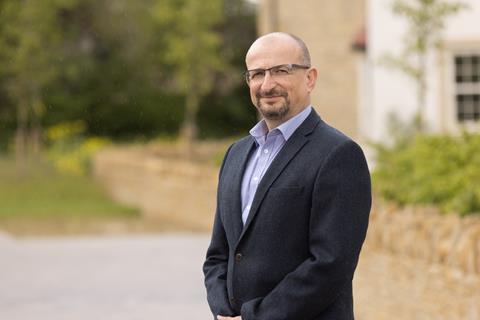 The argument against car ownership is compelling and compounded by increasingly concerning statistics. Cars are a major factor in climate change, accounting for 34% of nitrogen dioxide in the atmosphere.
They are also a health concern: the ground-level ozone caused by nitrogen dioxide contributes to the premature deaths of 9,500 people per year in London alone. Vehicles create noise pollution, dominate our built environment, and threaten safety and wellbeing.
When Transport for Quality of Life was commissioned to identify the changes needed to enable the UK to deliver its share of global emissions reduction, it concluded that, by 2030, traffic must be reduced by 20%-60%, depending on the speed of both the switch to electric vehicles and the extent to which the electricity powering them is decarbonised.
Society is ahead of policy and we are apparently beyond 'peak car', led by declining car use among millennials and urbanites
Planning policy is adapting to discourage car use. The National Planning Policy Framework states that "planning policies and decisions should support development that makes efficient use of land, taking into account […] the scope to promote sustainable travel modes that limit future car use".
As is often the case with environmental and health concerns, society is ahead of policy: we are apparently beyond "peak car". This is led by declining car use among millennials and urbanites.
In the 1990s, 80% of UK residents were driving by the age of 30, whereas today this figure is not reached until the age of 45. Car-sharing is becoming increasingly popular, with Uber used by 3.6 million regular passengers in London alone.
>> Also read: Infrastructure for active travel
>> Also read: Kingston Cycle Hub: no ordinary bike shed
A car is often a necessity, however, so – mindful of the need for a gradual approach to reduced use – we need sustainable alternatives in the form of active travel; the transition away from car dependence means car clubs and car-sharing should be incentivised. Ample electrical charging points are also essential.
At Blenheim Strategic Partners, our ultimate aim is to create largely car-free communities, without compromising choice. Car-free neighbourhoods are not new: Venice has been car-free since cars were invented. More recent examples exist throughout the Netherlands, Denmark and Germany, where car-free residential developments have increased by 33% the number of those who cycle to work.
Low-traffic neighbourhoods (LTNs) are increasing in the UK, partly in response to lockdowns and the growing popularity of the 15-minute neighbourhood where everyone lives within a 15-minute walk of all essential amenities. LTNs, of which there are several in London, are inspired by Dutch urban planners, who refer to "unbundling" as a means of removing motor traffic from walking and cycling networks.
Unbundling is precisely what we plan to implement at Hill Rise in Woodstock, Oxfordshire, following planning consent in spring 2022. Our approach is intended to benefit both the environment and community development.
For many, the car and the user's close proximity to it represent safety, freedom, flexibility and independence
Reduced parking can of course have a detrimental impact, leading to the use of pavements and front gardens for car storage and penalising those with mobility problems. And for many, the car and the user's close proximity to it represent safety, freedom, flexibility and independence. So our approach focuses on the "evolution" towards a lower traffic neighbourhood, a gradual approach ultimately determined by the residents themselves.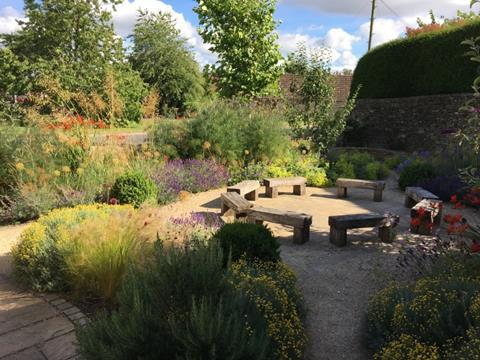 Hill Rise will feature parking barns: flexible spaces that will serve, initially, as car storage, with electric chargers and space for car club use – but also as an e-commerce collection point and e-bike hire, among other community services. Gradually the parking barns will adapt, ultimately existing solely for community use.
With the benefit of research and insight from built environment experts, we have envisioned a timeline that tracks the decline of the privately owned car and adapts the approach to parking at Hill Rise accordingly.
Our modelling assumes that, initially, a majority of residents will be car-users. They can use on-plot parking within the footprint of their homes, the shared private parking courts included throughout the community, or the two parking barns.
After five years we predict that one in 10 households will have just one car. They may have converted their on-plot parking into garden rooms, studios or workspaces. Parking courts, now less in demand, might be redeveloped as food gardens or as a "library of things" where residents can rent practical equipment.
There is no single solution to car parking, and flexibility must remain
Over perhaps three decades, the requirement for parking may be reduced to such an extent that the barns themselves will evolve to host a home-working hub, pop-up events, a gym or an exercise studio.
This approach recognises that there is no single solution to car parking and that flexibility must remain. It also envisages a low-traffic community – ultimately a no-traffic community – which will feature safer and more inclusive streets, low levels of air and noise pollution, better opportunities for walking and cycling and attractive open spaces.
As car use is reduced, residents will see an increase in such benefits, including new opportunities for natural biodiversity, play areas and outdoor resting spaces – a strong incentive to embrace this evolution.
This long-term approach to creating communities is partially inspired by the past. It was only during the 20th century that the car dominated the streets: original village layouts are natural LTNs. As we navigate the decline from peak car, it is appropriate and timely to reinvest in the advantages that LTNs can bring.
Roger File is property director of Blenheim Estate and chief operating officer of Blenheim Strategic Partners